New book outlets opening with both physical and online presence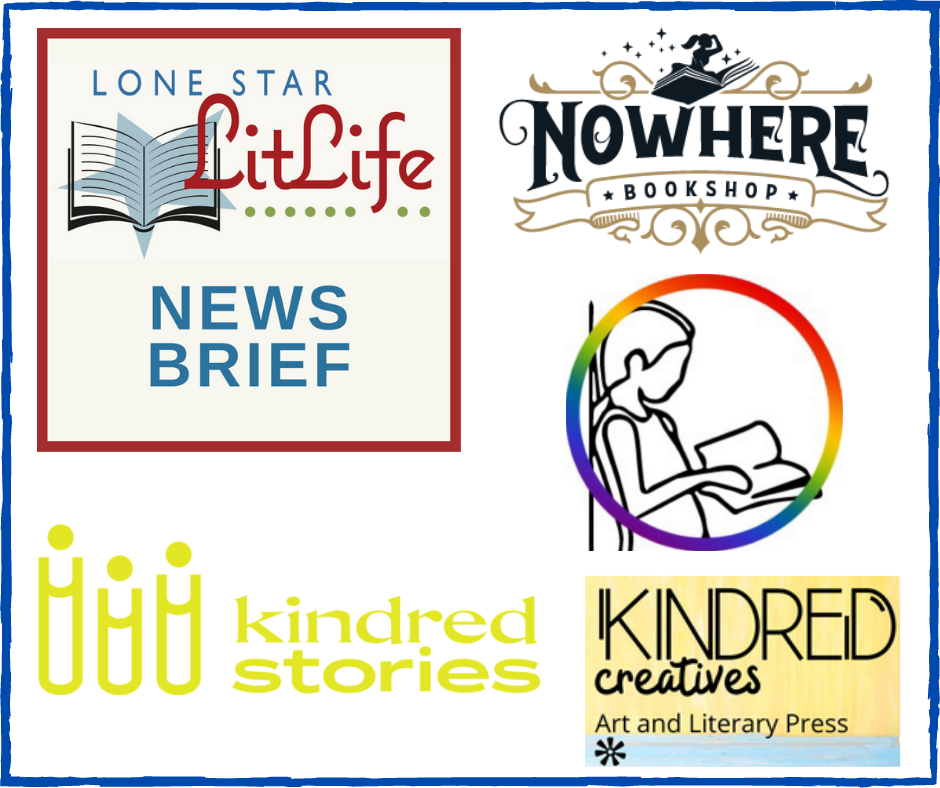 With pandemic fears easing, several independent bookstores are or will soon be celebrating their openings. Across the state, these are places that any book aficionado would love.
Nowhere Books, owned by bestselling author Jenny Lawson (who may be familiar to readers as The Bloggess), is opening in the Alamo Heights neighborhood of San Antonio, tentatively in mid-July. Originally scheduled to open over a year ago, Nowhere's debut was delayed by the pandemic. Delay notwithstanding, a lot of buzz is being generated by the first general interest, independent bookstore to open in San Antonio in quite some time. Nowhere is already rated San Antonio's #1 bookstore on Yelp, and Lawson is hoping it will continue to grow and thrive.
Kindred Creatives Art and Literary Press, located in the Lewisville Music City Mall, had its grand opening Saturday, July 10, in Lewisville, Texas. Kindred Creatives is a bookstore and more. It showcases the works of BIPOC authors and creatives and promotes the love of literature in a variety of ways. It offers exposure for new writers through events and a space to sell their books. There will be a library and literacy corner, stocked with donated books that people can keep or swap. Students will also have access to tutoring, and readers' and writers' workshops will be offered. It will even provide art classes and other creative workshops and resources.
Kindred Stories is a bookstore for all ages, specializing in Black authors and stories. Owner Terri Hamm, a former teacher in New Orleans, recognized the importance of books, and of being able to see themselves reflected in those books, to young readers. She says that "Kindred Stories was born of a love for reading and a passion for community," and that Kindred Stories "is here to give kids and adults alike a space to explore the wide-open world of literary content and creative works fashioned by black and brown hands." It has opened with an online presence and is considering a brick-and-mortar opening later this summer.
Woman-owned, queer-owned bookstore Reverie Books, is set to open fall 2021. The new bookstore, dedicated to community and social justice, is coming to Austin's '45 neighborhood in the Fall of 2021. Supported with community funding, Reverie Books is a partnership between longtime friends Thais Perkins and David Schunck.  Reverie is focused on social justice and is prioritizing local and marginalized voices. "Reverie Books is about learning and enlightenment, but it's also about community and acceptance," says Perkins. "It's a place we need in (South) Austin so badly coming out of the past year." Reverie is asking the community to help close its fundraising gap, with its Indiegogo Campaign closing on July 18th.