What better way to welcome a new year than with new, wow-worthy books?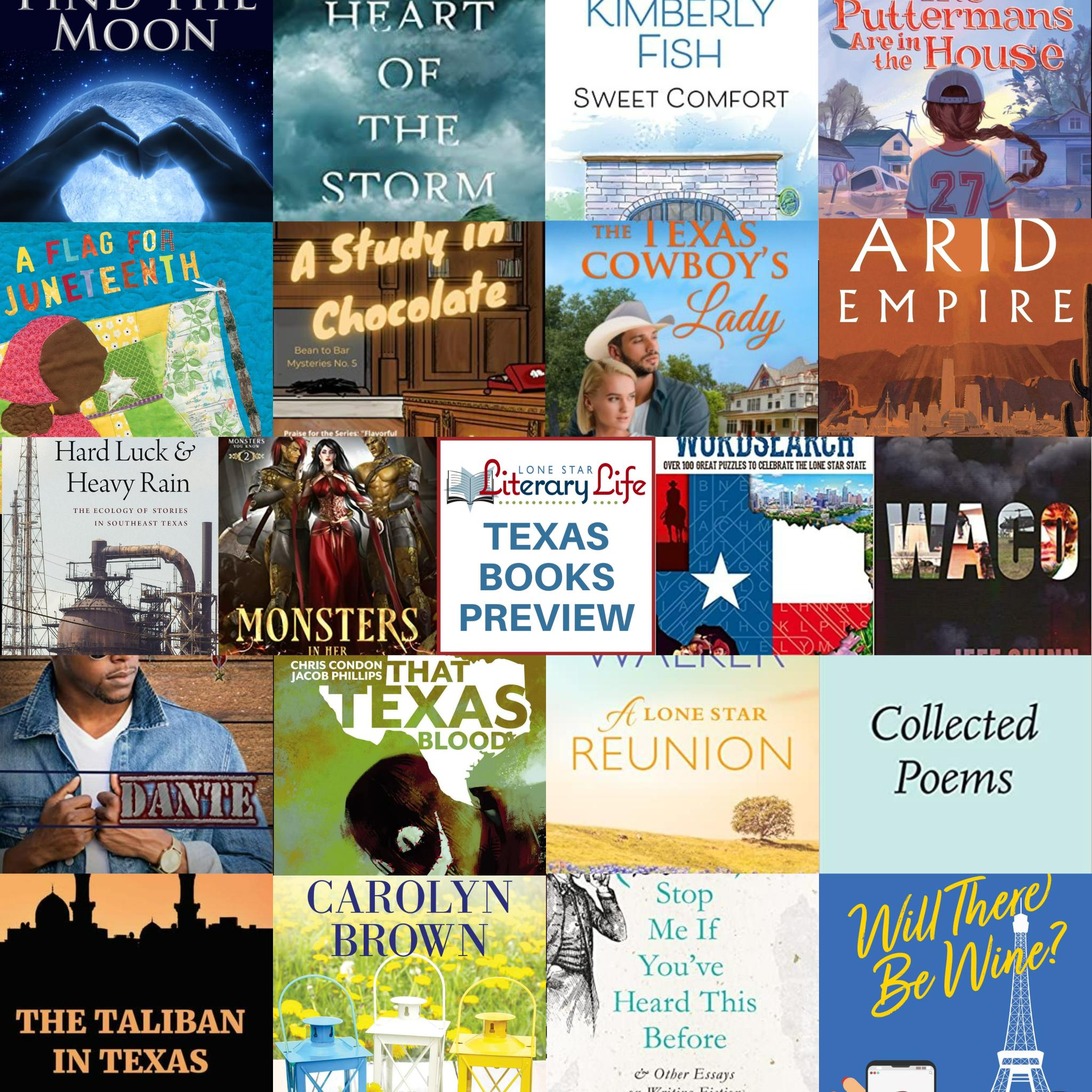 Saturday, December 31, 2022
We're always excited to begin a brand-new year of sharing Texas-connected books with our readers. This January brings fresh mysteries to solve, two takes each on the Waco siege and Juneteenth, and an abundance of romance -- ranging from reverse harems to cantankerous cowboys. Grab your favorite cuppa and get cozy for some wonderful winter reading.
A Study in Chocolate (Bean to Bar #5)
Amber Royer
When bean to bar chocolate maker Felicity Koerber attends tea at an eccentric art collector's historic home in Galveston Texas, she doesn't expect the host to ask her to help prevent his murder. Or that when the murder actually happens, one of her friends would become the main suspect. She wants to leave this case to the police until the killer threatens that, unless Felicity unravels the murder, one of her two love interests will be the next victim. She finds herself unwittingly at the center of a puzzle, with a Sherlock Holmes obsessed murderer who wants to be the next Moriarty – and wants to cast Felicity as Sherlock.
(Don't) Stop Me if You've Heard This Before and Other Essays on Writing Fiction
Peter Turchi
In (Don't) Stop Me If You've Heard This Before, Peter Turchi combines personal narrative and close reading of a wide range of stories and novels to reveal how writers create the fiction that matters to us. Building on his much-loved Maps of the Imagination: The Writer as Cartographer, Turchi leads readers and writers to an understanding of how the intricate mechanics of storytelling—including shifts in characters' authority, the subtle manipulation of images, careful attention to point of view, the strategic release of information, and even digressing from the (apparent) story—can create powerful effects.
Beth Fehlbaum
For as long as she can remember, Kylie Briscoe's been searching for the moon even though she has no idea why it soothes her. Placed in an impossible situation by her mother, Kylie cries for help and gets it, but it feels more like a death sentence when she is separated from her sister Aliza. Now she's in tiny Patience, Texas, with her potty-mouthed grandmother, stargazing grandfather, an uncle who reminds her a lot of a cop who terrified her during a drug bust, a herd of Norwegian Dwarf goats, their "guard donkeys," and three canine roommates occupying Kylie's former nursery. When the authorities make a mistake that could cost her everything, Kylie must decide whether to tell the truth--all of it--in order to save herself and her sister.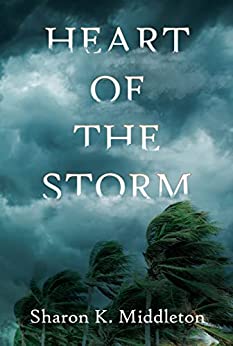 Sharon K Middleton
Sarah Winslow fell in love with Jackson Talbott in college. They eloped to Las Vegas, despite her family's concerns. Sara thought she found her forever love. Now, trapped by Jack's temper and his love of other women, she questions how a divorce attorney can admit her husband's abuses and infidelity? After Jack pushes Sara down the stairs, she grabs her dog, flees her home, and files for divorce. Police discover Jackson's body at Red Fish Island after Sara blows up during a mediation. She knows they suspect she murdered him. To make matters worse, she learns Jack stole a valuable antique from the mob, and now they want to kill her. Will she have to die to prove her innocence?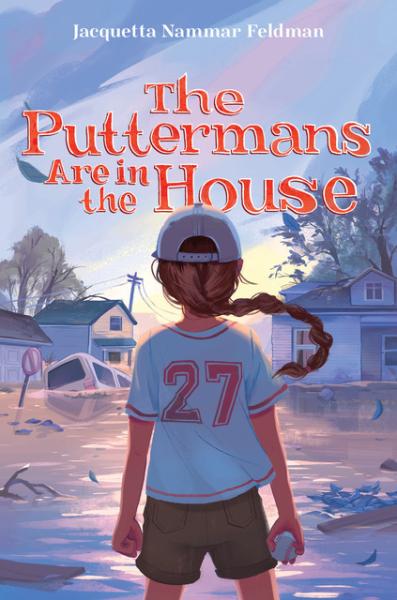 The Puttermans Are in the House
Jacquetta Nammar Feldman
Seventh grader Sammy Putterman is a star first baseman. She loves baseball. Matty is her twin brother and he used to be a star pitcher on her team, but he's not anymore. He says he hates baseball now, but he won't say why. Becky is their first cousin. She kind of hates baseball, but what she really hates is the special twin telepathy connection Sammy and Matty share that always makes her feel left out. When Sammy and Matty's home floods during Hurricane Harvey, their family moves in with Becky's. The Putterman kids need each other now more than ever, but as their grief, anger, and uncertainty grow, can they find a way to cheer for their team at home?
Sweet Comfort
Kimberly Fish
Gloria Bachman, a divorced woman of a certain age, looks at her post-retirement life in Comfort, Texas, and cringes. Desperate for a challenge, she explores opening a boutique chocolate shop with a friend and, in the process, falls on the radar of competing social groups, dusts off her fraud/embezzlement skills to investigate a murder, and meets a handsome stranger that stirs up ideas she'd never thought she'd entertain. Chock-full of feisty "women of certain ages," who get up to stuff and discover that the best part of aging well involves choosing the right friends.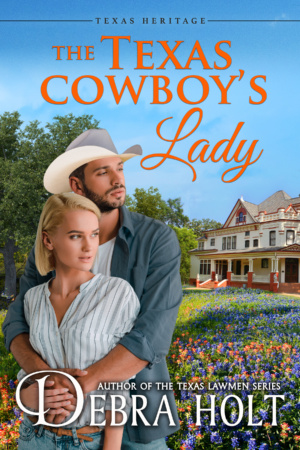 Debra Holt
Laurel Burkitt, who owns half of the mega-ranching empire known as the Aces High, shook the Texas dirt off her stilettos a long time ago. No dark-eyed, sexy, hard-driving, country-living cowboy is going to rope her into being his country darlin'…as long as her brain keeps control over the traitorous yearnings of her heart. Jaxson Hawkes, foreman of the Aces High, was born to the saddle and to being a cowboy all his days. He expected Laurel to choose between him and Texas and her dream of California gold. Her choice broke his heart. There's a showdown coming, and when the dust clears, will he send her packing on that shiny plane? Or will the lady claim the cowboy's heart for good?
Lynn Burns
Texas, the Lone Star State, is an exceptional and diverse place with its own proud history and customs, the home of legendary outlaws and lawmen, Hollywood stars, and Tex-Mex cuisine. This collection of wordsearch puzzles pays homage to all that is uniquely Texan with more than 130 themed puzzles on topics such as Texan foods, culture, famous names, landmarks, and much more. Get ready to celebrate all that makes Texas great, and maybe even learn something new along the way, as you dive in for hours of puzzling entertainment!
Waco: David Koresh, the Branch Davidians, and a Legacy of Rage 
Jeff Guinn
The definitive account of the disastrous siege at the Branch Davidian compound in Waco, Texas, featuring never-before-seen documents, photographs, and interviews, from former investigative reporter Jeff Guinn, bestselling author of Manson and The Road to Jonestown.

For the first time in thirty years, more than a dozen former ATF agents who participated in the initial February 28, 1993, raid speak on the record about the poor decisions of their commanders that led to this deadly confrontation. Revelations in this book include why the FBI chose to end the siege with the use of CS gas; how both ATF and FBI officials tried and failed to cover up their agencies' mistakes; where David Koresh plagiarized his infamous prophecies; and direct links between the Branch Davidian tragedy and the modern militia movement in America. Notorious conspiracist Alex Jones is a part of the Waco story. So much is new, and stunning.
Whitney Cubbison
Austen Keller landed a huge job which moved her and her husband to Paris. <Swoon!> Soon after, she was divorced and pushing 40. <Thud.> Austen enters the Parisian dating scene playing by a new set of rules in a different language, culture, and lingerie standards. She has many miserable dates and often struggles to get past 1 glass of wine without wanting to bolt. Even worse, no one chases her when she runs. A rewarding and high-powered career. <Check.> Fabulous female friendships. <Nailed it!> True love. <Umm?> Is "having it all" too much to ask? A tragically hilarious novel about an ex-pat woman's journey of self-discovery through a string of disastrous dates, relationships forged in a deep cultural divide, world travels, and a LOT of wine.
Carolyn Brown
What do a runaway bride, a free spirit, and a corporate exec have in common? Besides all being down on their luck, Lainie, Jodi, and Becky are Lizzie Cornell's granddaughters. Inheriting their grandmother's home and family bait shop, the three cousins return to Catfish, Texas, grieving Lizzie's passing and hoping to find the fresh start they all need.
Kim Taylor
A Flag for Juneteenth depicts a close-knit community of enslaved African Americans on a plantation in Texas, the day before the announcement is to be made that all enslaved people are free. Young Huldah, who is preparing to celebrate her tenth birthday, can't possibly anticipate how much her life will change that Juneteenth morning. The story follows Huldah and her community as they process the news of their freedom and celebrate together by creating a community freedom flag.  
Jodi Walker
Since she was a young girl, her family's ranch was always called "The Lone Star Ranch." That, too, is about to change. After an unlikely encounter, Cassidy and Lincoln are moved to change the name of their precious land. It will now be called the "Second Chance Ranch." It has a catch to it, but the meaning behind it means so much more to the now-married couple. It's been quite some time since Cassidy changed her last name. Life has seemed to slow down but of course not without its fair share of bumps along the way. Cassidy and Lincoln decide to celebrate the ranch's bicentennial anniversary. It will be a memory they'll never forget.
Natalie Koch
The iconic deserts of the American southwest could not have been colonized and settled without the help of desert experts from the Middle East. For example: In 1856, a caravan of thirty-three camels arrived in Indianola, Texas, led by a Syrian cameleer the Americans called "Hi Jolly." This "camel corps," the US government hoped, could help the army secure the new southwest swath of the country just wrested from Mexico. Though the dream of the camel corps—and sadly, the camels—died, the idea of drawing on expertise, knowledge, and practices from the desert countries of the Middle East did not.
Wallace Barker
Collected Poems celebrates over a decade of Wallace Barker's work. These career-defining poems are essential reading for any student of modern verse. Over the course of four chapters — Work, Nature, Home, Dreams — Barker's work populates the world with insight and feeling that burrows deeper into what we think we know about everything, which is nothing.
Donna Michaels
When Dante left active duty, he was a widower with a young son. Now, two years later, none of that has changed, except he is working with his Delta brothers again, this time, as a civilian in Texas. Reuniting with his buddies lessens some of the blow from life's sucker punch, and after meeting his son's pre-school teacher, he knows his decision to move to Texas for a fresh start was the right decision. The pretty woman's kindness puts them both at ease.

Amanda Harrison left England and a prominent teaching position at a private school behind after the Headmaster—a man she dated a few times—disappears, and her residence is ransacked. Returning home to Harland County, she discovers that working at a local preschool, although not as exciting as teaching abroad, is more fulfilling. Her students are young and wonderful and want to learn, and one in particular steals her heart, while his handsome single father melts it.

With their attraction too strong, they adopt a friends with benefits relationship, because neither is looking for love, but when her life is threatened, Dante realizes he's fallen for the woman and will do whatever it takes to keep her safe. He's already lost one woman he loved…he's not about to lose another.
Joseph C. Russo
In Hard Luck and Heavy Rain Joseph C. Russo takes readers into the everyday lives of the rural residents of Southeast Texas. He encounters the region as a kind of world enveloped in on itself, existing under a pall of poverty, illness, and oil refinery smoke. His informants' stories cover a wide swath of experiences, from histories of LGBTQ+ life and the local petrochemical industries to religiosity among health food store employees and the suffering of cancer patients living in the Refinery Belt. Russo frames their hard-luck stories as forms of verbal art and poetic narrative that render the region a mythopoetic landscape that epitomizes the impasse of American late capitalism. He shows that in this severe world, questions of politics and history are not cut and dry, and its denizens are not simply backward victims of circumstances. Russo demonstrates that by challenging classist stereotypes of rural Americans as passive, ignorant, and uneducated, his interlocutors offer significant insight into the contemporary United States.
Monsters in Her Head: A Fantasy Reverse Harem Romance
Erin Bedford
Now that I've gained the help of the drake king, I will have to keep it and convince the rest of the drakes that I'm worth fighting for. All of that doesn't matter if I can't keep my despicable betrothed from tearing the kingdom apart trying to find me. The longer I'm here with the drakes the more I'm finding I might just like the monsters in my head.
John Maresca
Joey Torino is a man who has tired of the busy, and dangerous, life he has led, and has simply decided to opt out. He is done with all that—the pressures of doing something that someone else wants him to do, the risks of doing things he questions, resents, or even disagrees with. And he has managed to escape that life, quietly, without fanfare or animosity, and with just enough income to be able to live, in the northern forests of Maine, in the secluded, modest style he prefers. And he is happy in his simple life here. But then a message from his past arrives. Pen Highsmith has another difficult mission for him, and although those dangerous episodes in Russia are long past now, Joey's "special skills" are needed again. Joey faces a difficult situation, involving the Russians, a complicated low-key civil conflict, ancient suspicions and animosities, and a ruthless, relentless enemy, hidden in the mountains—in Afghanistan. And the monumental investments of the Wilde Oil company might be put at risk, under certain circumstances and in some situations. There are clear risks, and potential dangers, which have to be dealt with and surmounted, in a country, in a region, which is complicated and potentially dangerous. So Highsmith reaches out to Joey Torino.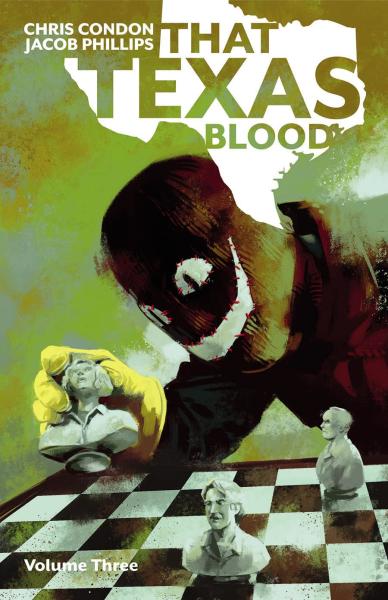 Chris Condon, Jacob Phillips
After an explosive confrontation over a casserole dish, Joe Bob Coates begins to question his effectiveness as Sheriff of Ambrose County, Texas. Matters only get worse as Los Angeles-based writer Randy Terrill returns home following the sudden and mysterious death of his brother, causing a spiral down into a past filled with treachery and blood. 
BUT WAIT, THERE'S MORE!
There are so many Texas-connected books publishing this month that we couldn't feature all of them. The following books also publish in December:
BOOKS FOR YOUNG READERS
Blooming Rose Blasts Off by Lauren Piland
Fright Bites by Miracle Austin
I'm on Hospice by Sydney Crane
Mystery of the King's Shadow by Don M. Winn
Nell Plants a Tree by Anne Wynter
NONFICTION
The Arts of the Ancient Americas at the Dallas Museum of Art by the Dallas Museum of Art
Comanches, Captives, and Germans by Daniel J. Gelo, C. B. "Hoppy" Hopkins, Christopher J. Wickham, Bryden E. Moon
Delete the Adjective by Lisa Jaster
The Dumb Blonde's Guide to Divorce by Jenni Avery
Making A Scene! by Tracy Xavia Karner
Pacificity by Van Allen
Patricia Highsmith's Diaries and Notebooks by Patricia Highsmith
The Real History of Juneteenth by Elliott Smith
Waco Rising by Kevin Cooke
ROMANCE
A Cowboy Kind of Thing by Reese Ryan
About that Night by Jennilynn Wyer
The Amish Bachelor's Bride by Pamela Desmond Wright
Barking up the Wrong Tree by Janice Thompson
Big, Bad & Broken by Kameron Claire
Big Tex by Imani Jay
Bound by a Secret by Jolene Navarro
Charming the Billionaire Cowboy by Kris Bock
Cousin Margaret by Emma Lynn Mae
The Cowboy and His Beauty by Kaci Rose
Crushing on a Cowboy by Eve London
Dreams from Broken Road by Ember Davis
Drivin' Me Crazy by Mae Harden
The Enemy Across the Loch by Kasey Stockton
Forced to Hide by Terri Reed
Fortune's Dream House by Nina Crespo
Hail Mary by Abby Knox
Heart of Texas by Karla Doyle
Her Amish Adversary by Vannetta Chapman
Her Texas Lawman by Addison Fox
Her Valentine Cowboy by Kit Hawthorne
Joshua by Kathy Ivan
Kidnapped in Texas by Virginia Vaughan
Long Distance Hero by Jo Grafford
Make a Wish by Paula Adler
Malone's Heart by Laylah Roberts
My Gingerbread Ever After by Erin Bedford
Ranger's Passion by Sofia Aves
Redemption's Trail by Betty Woods
The Reunion by Kayla Olson
Saving Texas by Rose Bak
Seeking Home by A.T. Butler
She's Like Texas by Matilda Martel
Spurred to Justice by Delores Fossen
Sweet Dreams in Magnolia Bloom by Paula Adler
Taking Over Texas by Jade Royal 
Texas Hook-Up by Leah Braemel
Texas Lane by Andie Fenichel
Texas Twister by Dee Ellis
The Third Wish by Carolyn Brown
Wait for Always by K.A. Linde
OTHER FICTION
A Sly and Sinister Tail by Rachel Woods
A Spoonful of Madness by Katherine H. Brown
The Bandit Queens by Parini Shroff
Deep Space Warrior: Book Two of the Argosy Trilogy by Chris Manno
Edmund White's A Boy's Own Story: The Graphic Novel by Edmund White
The Expert Witness by Nina Atwood
Independence by Chitra Banerjee Divakaruni
Night Wherever We Go by Tracey Rose Peyton
The Pepper Peach Murder by Meg Benjamin
Red Truck by RB Bartels
Stolen Diary by Kathryn Lane