Recipes and anecdotes from the lives of LBJ and Lady Bird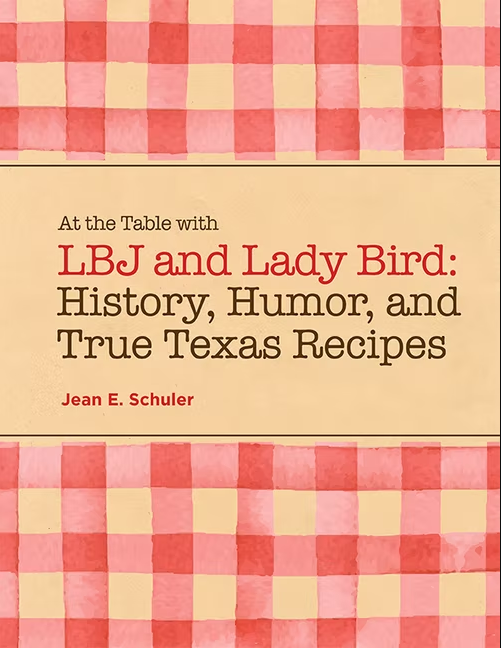 Saturday, November 12, 2022
At the Table with LBJ and Lady Bird shares menus, events, weddings, and outrageously funny anecdotes from the lives of LBJ and Lady Bird. Included are LBJ's favorite recipes for Texas beef barbecue, smoked ranch beans, sourdough biscuits, Lady Bird's famous pecan pralines, lemon cake, and more. Homestyle illustrations illuminate the distaff side of the thirty-sixth presidential administration, with recipes galore, history, and humor throughout. 
From "State Dinners"
Excerpt images used with permission of the publisher, TCU Press.
=====
CULINARY BIOGRAPHY  
At the Table with LBJ and Lady Bird: History, Humor, and True Texas Recipes 
Jean E. Schuler
TCU Press 
11/07/2022 
Paperback, 978-0-87565-823-0
264 pp. 230 color illustrations
JEAN E. SCHULER lives in Austin, Texas, and is a graduate of the University of Texas and the School of the Art Institute in Chicago. Currently, she is her ninety-year-old mom's caregiver, and when time permits, she continues work on her second "at the table" book.