Midland community-wide collaboration promotes literacy, fosters life-long love of reading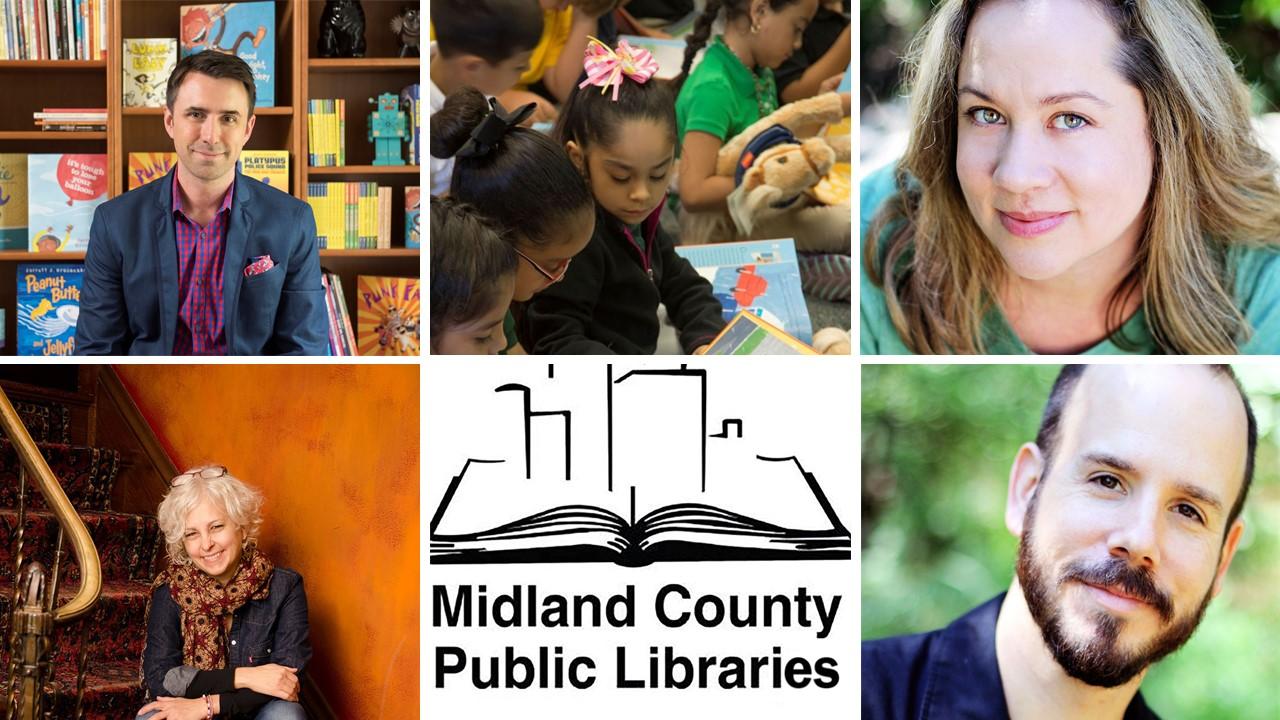 Four award-winning authors of children's literature will visit Midland from October 8-10.
Wells Fargo, Midland County Public Library Foundation, the Midland Reporter-Telegram, Midland ISD, and Midland County Public Libraries are working together to promote literacy in the community by providing elementary school students with books and opportunities to foster a love of reading. This year marks the tenth anniversary of Project Literacy, a collaborative initiative that features school programs, author visits, and book signings for the public.
Project Literacy kicks off October 7 with a celebration at this year's host school, Santa Rita Elementary. Copies of award-winning author Kate DiCamillo's first book in the popular Mercy Watson series will be delivered to Santa Rita and all other MISD elementary campuses. Volunteers from Wells Fargo and other community members will read to first-grade classes before students receive their own book to continue reading at home.
Four award-winning authors of children's literature will visit Midland from October 8 through October 10. Authors will speak to the district's second-grade students during morning and afternoon sessions at Bowie Fine Arts Academy. Each of the authors will participate in book signings after their school visits. The book signings are free and open to the public and books will be available to purchase on site from Barnes and Noble Booksellers.
2019 Project Literacy book signing schedule:
 October 8, 4:30 to 6 p.m. - Jarrett J. Krosoczka
Jarrett J. Krosoczka has published more than thirty books for young readers, including the popular Lunch Lady series of graphic novels and the Platypus Police Squad series. The New York Times best-selling author and illustrator has twice won the Children's Choice Book Awards Third to Fourth Grade Book of the Year Award. His 2018 YA best-seller, Hey, Kiddo, tells the story of growing up in a family dealing with addiction.
October 9, 4:30 to 6 p.m. - Chris Barton
Chris Barton's What Do You Do with A Voice Like That? The Story of Extraordinary Congresswoman Barbara Jordan was chosen as the Texas Great Read for 2019. Barton's other picture books include the bestseller Shark vs. Train and The Day-Glo Brothers. His books The Amazing Age of John Roy Lynch and Whoosh!: Lonnie Johnson's Super-Soaking Stream of Inventions were named to the Texas Bluebonnet Award Master List.
October 9, 4:30 to 6 p.m. - Jennifer Ziegler
Jennifer Ziegler writes books for teens and tweens. Her 2008 novel How Not to Be Popular was an International Reading Association's Young Adults' Choice and made the Lone Star Reading List. Ziegler's other works include Alpha Dog, Sass & Serendipity, and the Brewster Triplet series of novels.
October 10, 4:30 to 6 p.m. - Kate DiCamillo
DiCamillo earned a Newbery Honor with Because of Winn-Dixie in 2001, followed by her first Newbery Medal for 2004's The Tale of Despereaux. Ten years later Flora & Ulysses earned the author her second Newbery Medal. She won the Boston Globe Horn Book Award for The Miraculous Journey of Edward Tulane (2006). In 2007, DiCamillo's Mercy Watson Goes for a Ride was named a Theodor Geisel honor book and in 2011, Bink and Gollie, co-written with Alison McGhee, earned her the Theodor Geisel Medal.
Midland County Public Libraries (MCPL) is a department of Midland County consisting of the downtown library, Centennial Library, law library and bookmobile. Centennial and downtown library locations are open to the public 10 a.m. to 7 p.m. Monday through Saturday.