Christy, Gaines, American Book Fest, Texas Author Project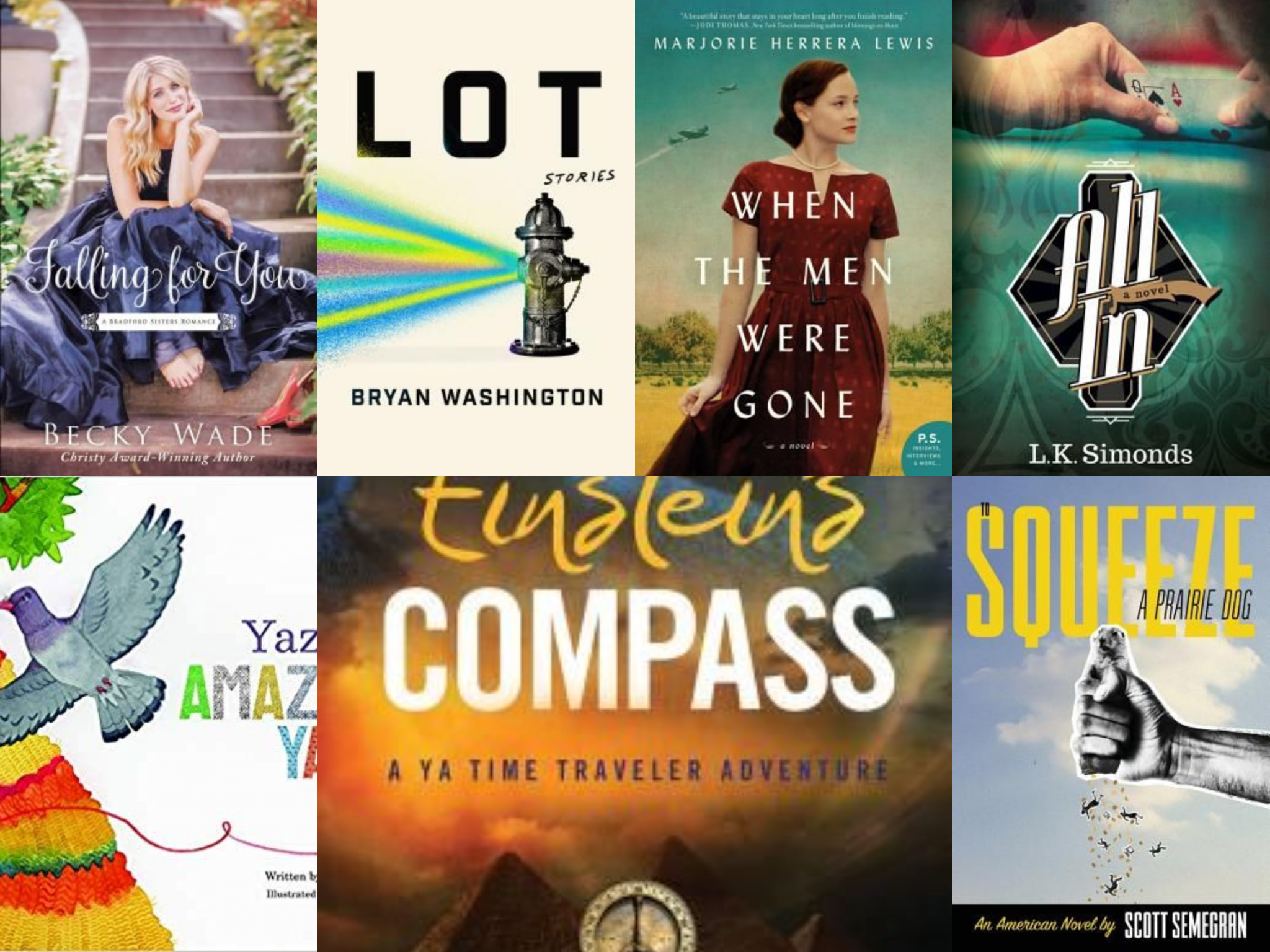 Sunday, November 24, 2019
The quality of Texas books continues to garner awards.
Christy Awards
The Evangelical Christian Publishers Association has announced the winners of the Christy Awards, which "honor the year's best in Christian fiction." Becky Wade of Dallas won Best Contemporary Romance for Falling for You  (Bethany House).
Ernest J. Gaines Award
Lot: Stories (Riverhead Books) by Houston's Bryan Washington has won the $15,000 2019 Ernest J. Gaines Award for Literary Excellence. Sponsored by the Baton Rouge Area Foundation, the award recognizes "outstanding work from promising African-American fiction writers" and honors Ernest J. Gaines. The award is in its 13th year.
The judges said that Lot, a collection of short stories, is "set in the city of Houston, particularly its East End. The narrator is a young man who often doesn't feel at home in his hometown and keenly watches others as they desperately struggle or thrive."
American Book Fest Awards
American Book Fest has announced the winners and finalists of The 2019 Best Book Awards. More than four hundred winners and finalists were announced in more than ninety categories. Awards were presented for titles published in 2017-2019. Jeffrey Keen, President and CEO of American Book Fest, said this year's contest yielded more than two thousand entries from mainstream and independent publishers.
Several Texas books garnered merit:
When the Men Were Gone (William Morrow) by Marjorie Herrera Lewis won in two categories, Best New Fiction and Historical Fiction. (Click for Lone Star Indie Review and the Lone Star Book Blog Tour)
Einstein's Compass: A YA Time Traveler Adventure (Modern Mystic Media, LLC) by Grace Blair & Laren Bright won for Young Adult Fiction. (Click for Lone Star Book Blog Tour)
Yazzy's Amazing Yarn by Cathey Nickell, illustrated by Emily Calimlim, was a finalist for Picture Book: Hardcover Fiction (Click for Lone Star Book Blog Tour) and All In by L.K. Simonds was a finalist for Fiction: Cross-Genre.
Texas Author Project
Scott Semegran's To Squeeze a Prairie Dog: An American Novel, was selected as the winner for Adult Fiction for the 2019 Texas Author Project, a collaboration with Library Journal, IngramSpark, and Biblioboard. Semegran's novel is the Texas winner for the Indie Author Project, a publishing community that includes public libraries, authors, curators, and readers working together to connect library patrons with great indie-published books.  (Click for Lone Star Review)