An eclectic lot of Texas books for every reader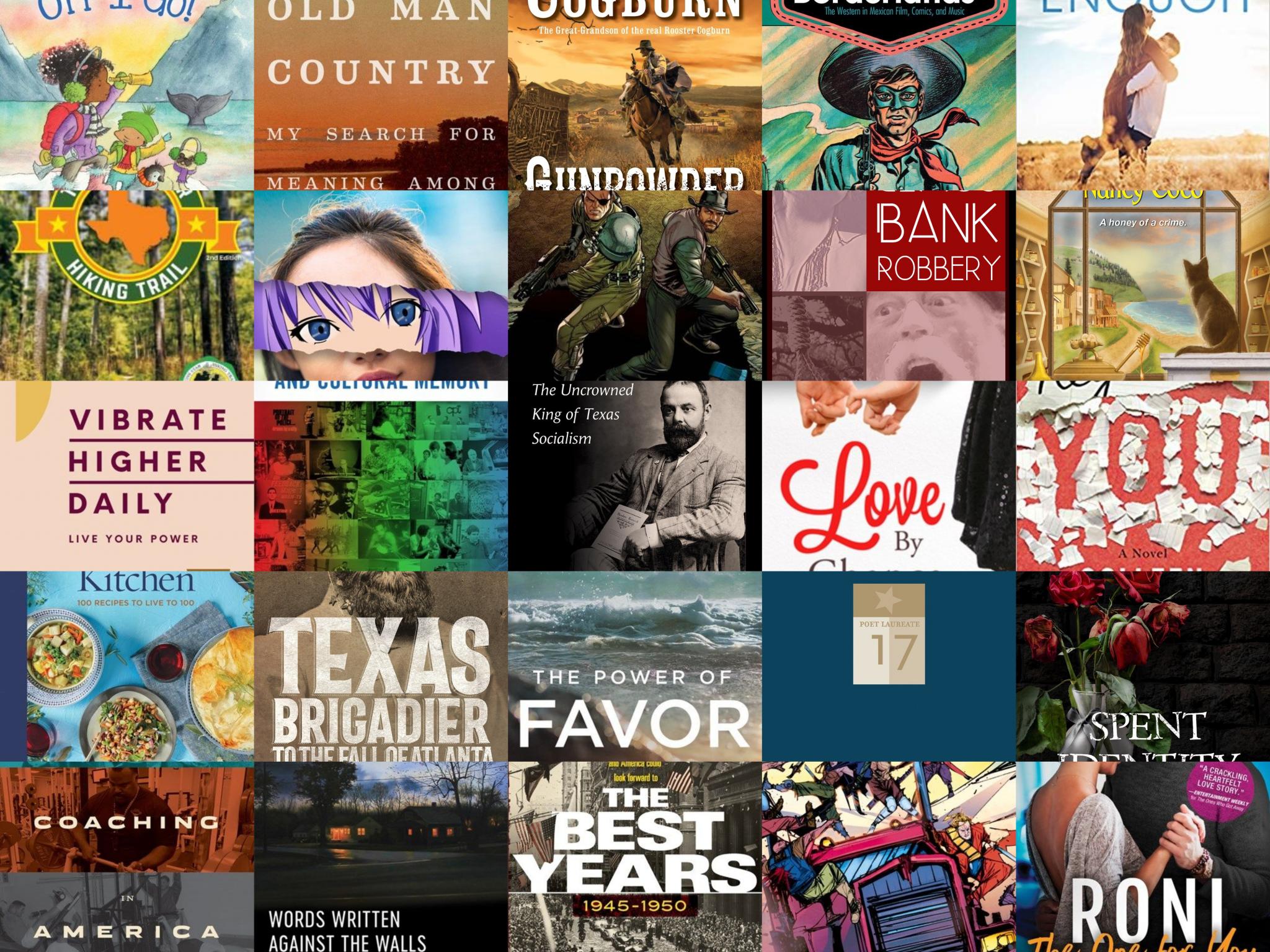 There's a wind advisory in effect for the Rolling Plains as the next cold front bears down on Texas—a good time to be inside with a Texas book. Our December books are an eclectic lot: among them are true crime starring Santa Claus, monster hunters, Texas Socialists, travel the world with a princess (Truly!), pop culture history, romance, the Widowmaker, the poetry of climate change, good vibrations, and a National Geographic Blue Zones cookbook. It's the holiday season, so be sure to check out our Holiday Gift Guide. Enjoy your Lone Star Lit!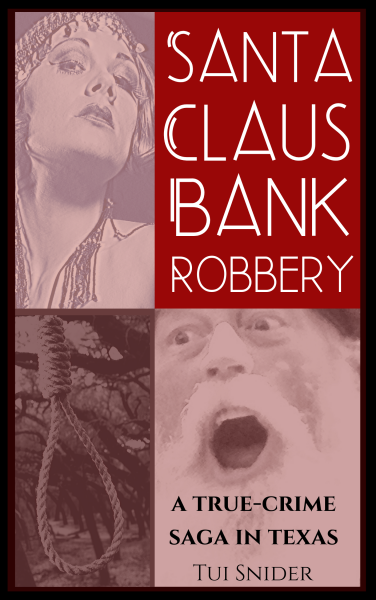 Tui Snider
Think you know all about the Santa Claus Bank Robbery in Cisco, Texas? Think again!
Marshall Ratliff thought robbing a bank dressed like Santa at Christmastime would be easy. He didn't expect the citizens of Cisco to come at him with guns blazing! But in 1927, a $5,000 bounty was offered to any citizen who killed a bandit while the crime was in progress. Tui Snider's new book follows the true-crime action from this wild shootout with vigilantes to its tragic conclusion.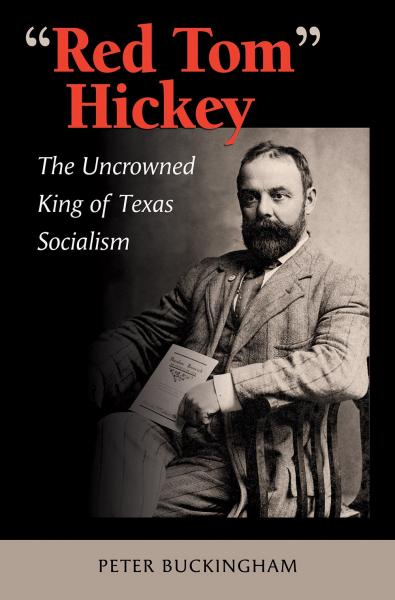 "Red Tom" Hickey: The Uncrowned King of Texas Socialism
Peter Buckingham
This is the fascinating biography of a bright young working man, Tom Hickey, who came to the United States from Ireland in 1892, became a machinist, and soon joined the Knights of Labor and the Socialist Labor Party. His party boss recognized the potential in this Irishman and even made him an "enforcer" against those who questioned the boss's authority. The enforcer, though, eventually found himself forced out and moved west to start a new life. Ultimately, Hickey landed in Texas and saw an opportunity to use syndicalism as an organizing tool to build a state socialist party. He did just that. Within a few years, Hickey transformed the faction-ridden Socialist Party of America in Texas into a force strong enough to threaten the Republican Party at the ballot box. He gained a large following thanks to a unique mixture of evangelical rhetoric and militant industrial unionism. 
As biographer Peter H. Buckingham points out, Hickey failed to deliver his people into the Promised Land. Violence, poll taxes, voter suppression, and other forces made voting for socialist candidates problematic, and the Democratic Party soon co-opted the more appealing elements of socialism into watered-down, reformist planks for the Texan voter. By the time Hickey died of throat cancer in the mid-1920s, his moment had passed. "Red Tom" Hickey is an important contribution to Texas and American history, capturing a moment in time that Buckingham argues was the second sustained crisis in American history: a democratic society wrestling with the effects of industrial capitalism.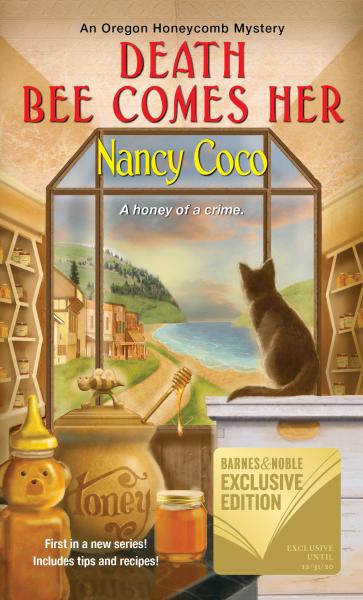 Nancy Coco
Meet Wren Johnson, owner of Let It Bee, a shop that sells all things honey, from candy to lip balm to candles. Wren lives and works in the small town of Oceanview along the Oregon coast. Her pet cat, Everett, is a constant companion. He is a talkative Havana Brown cat who loves to go for walks on a leash. One day when Wren is walking Everett on the beach, the kitty points Wren to the prone body of Agnes Snow among the dunes. Agnes is the arch-rival of Wren's Aunt Eloise, and she is definitely dead. The only clue is a label from one of Wren's handmade lip balms clutched in Agnes's right hand.
Wren calls 9-1-1 and meets Officer Jim Hampton, a Paul Newman lookalike who is suspicious of Wren from the start. Wren is suspect number one in his eyes, and her Aunt Eloise is suspect number two. Wren, along with Everett, must follow the clues to catch the real killer and clear their names.
Marlene M Bell
It's July when antiquities appraiser Annalisse Drury reaches her family's small-town farm to consult with the trusted aunt who raised her. She learns that her beloved homestead—the one she expects to inherit—is for sale. While Annalisse reels at the betrayal and her shattered dreams, the Walker Farm ranch manager discovers a corpse in the barn. Officials close the suspected murder scene, and Annalisse seeks refuge with her aunt at Alec Zavos's rural estate in New York's Catskill Mountains. Then Aunt Kate vanishes. Annalisse solicits the help of Greek tycoon, Alec Zavos, even though their rocky romance has dissolved into routine separation. What began as hope on Crete nine months ago has eaten away at Annalisse's hope for a future with him.
In Spent Identity, Annalisse and Alec come together for the second time and find themselves in the center of not one mystery, but several. Where is Kate, and why sell her farm now? Is the dead man a coincidence or a clue to the aunt's disappearance? John Doe's identity may hold needed answers to solve the puzzle before Kate's unstable health issues make her rescue impossible. The clock ticks, and a vengeful murderer is in charge.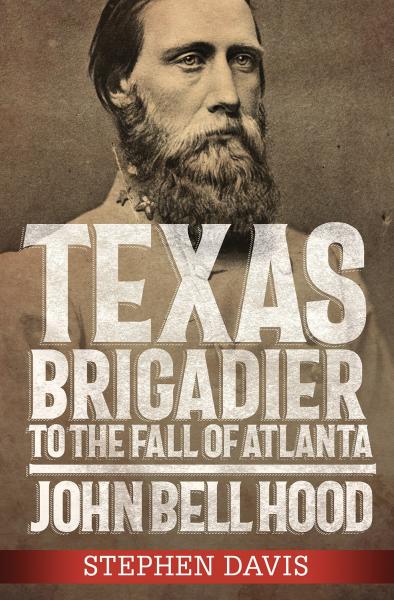 Texas Brigadier to the Fall of Atlanta: John Bell Hood
Stephen Davis
Late in life, writing his memoirs, John Bell Hood wrote, "no man is justly entitled to be considered a great General, unless he has won his spurs." Hood did not explain how an officer earned his spurs, but he didn't need to. One may assume that such an accomplishment came about when a soldier conscientiously performed his duty and gave his all in attempting to meet his country's expectations of him. In this work, the first of two volumes, Hood's rise in rank is chronicled.
In three years, 1861-1864, Hood rose from lieutenant to full general in the Confederate army. Davis emphasizes Hood's fatal flaw: ambition. Hood constantly sought promotion, even after he had found his highest level of competence as division commander in Robert E. Lee's army. As corps commander in the Army of Tennessee, his performance was good, but no better. Promoted to succeed Johnston, Hood did his utmost to defend Atlanta against Sherman. In this latter effort he failed. But he had won his spurs, even if he had been denied greatness as a general.
The Lone Star Hiking Trail: The Official Guide to the Longest Wilderness Footpath in Texas
Karen Borski Somers
One of the hidden jewels of Texas, the Lone Star Hiking Trail (LSHT) is the only long-distance National Recreation Trail in the state. At 128 miles―including loop trails―it is the state's longest continuously marked and maintained footpath. Located in East Texas's famed Big Thicket area, the trail winds through the thick woodlands of Sam Houston National Forest, an ecologically diverse region within a few hours' drive of Houston-Galveston, Dallas-Fort Worth, Austin, and San Antonio.
Let Texas native and experienced long-distance hiker Karen Borski Somers guide you along this incomparable footpath, well-suited for both short and long hikes of up to ten days, appealing to day hikers, overnight backpackers, and thru-hikers. The author conveniently divides the trail into ten sections, complete with an overview, section map, GPS waypoints, trail description, mileage chart, and more. It's everything you need from the guidebook that's officially endorsed and promoted by the Lone Star Hiking Trail Club.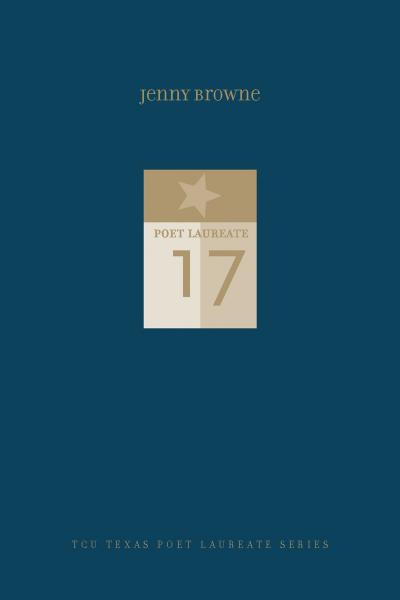 Jenny Browne: New and Selected Poems
Jenny Browne
In her introduction to Jenny Browne's New and Selected Poems, Naomi Shihab Nye writes, "The poems are switchboards of care extending in so many directions, beamed up to high, but always with the subtlety of idiosyncratic awareness—it's fascinating to fathom how she gets from one place to another. A startle, a dazzle of impulses enlivening the spirit . . . ." Browne's poems ask personal questions: How did we get here? Where are we going? Can we walk there together? 
From love letters to strangers to extended meditations on slow-moving rivers, these poems surprise in their fidelity to the strangeness of being alive. In the new poems included here, this heightened awareness is set against the landscape of a planet undergoing global climate change, quickly becoming inhospitable. Resisting the poles of paralysis and apocalypse, Browne travels through extreme and unfamiliar landscapes, considering the unthinkable, negotiating the past, and ultimately re-imagining the future and our human place in it.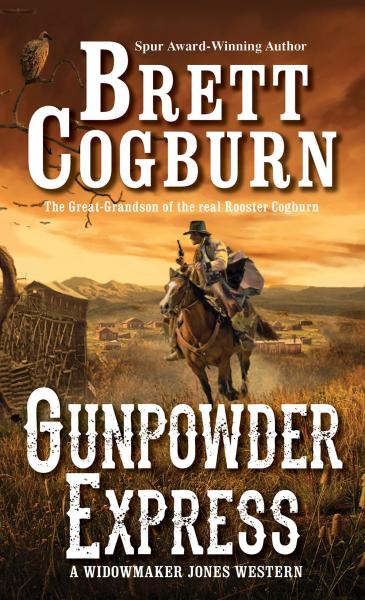 Brett Cogburn
Vulture City is home to a prosperous gold mine and every bad man in the Arizona Territory knows it. Nearly every stagecoach attempting to deliver the gold to the railroad at Maricopa has been ambushed on the trail—a trail known as the Gunpowder Express for the bullet-riddled bodies along the way. 
With gold piling up and a lack of volunteers to transport it, the mine owner hires Newt "Widowmaker" Jones to ride shotgun on the next stage. Foolhardy and desperate for money, Newt joins three other guards—and a passenger, Jenny Silks, a stubborn firebrand with her own stake in seeing the delivery through. But waiting on the Gunpowder Express is Irish Jack O'Harrigan and his band of outlaws. There's not a soul alive he'd think twice about putting six feet under. But he's never traded lead with the man known as Widowmaker.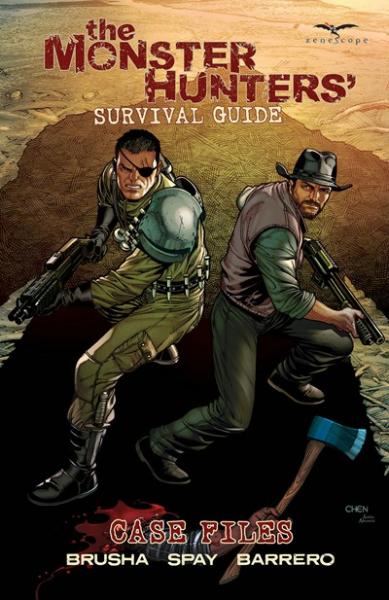 Monster Hunter's Survival Guide Cases Files
Joe Brusha
Monster Hunter JP Russ has faced down hundreds of monsters in his career. Included in this collected volume are three tales of his legendary skills put to the test as he takes on a Sasquatch in the Mt. Hood National Park, a Chupacabra down in Texas, and a Wendigo in the Pacific Northwest. This is a can't-miss collection for any aspiring hunter of cryptids and beasts who stalk in the shadows of the unknown!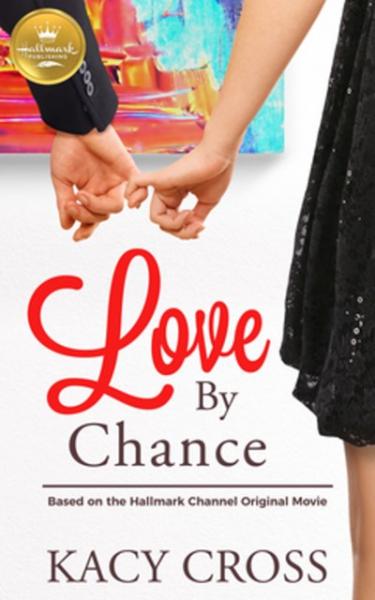 Kacy Cross
Claire, a pastry chef struggling to make her restaurant succeed, is too busy to pursue romance. That doesn't stop her loving but meddling mother, Helen, from setting her up on dates. Even after Helen promises to stop her matchmaking efforts, she can't help herself. She convinces Eric, a pediatrician, to meet Claire at a gallery event.
Eric and Claire feel an immediate connection, and their meeting becomes a magical first date. But the longer Eric and Claire see each other, the less comfortable Eric feels about hiding the fact that Claire's mom set them up. Meanwhile, Claire loves to talk about how she trusts Eric, and how they met by chance. How will she react to the truth? This witty, sweet romance includes a free Hallmark original recipe for Claire's Coconut Lime Tarts.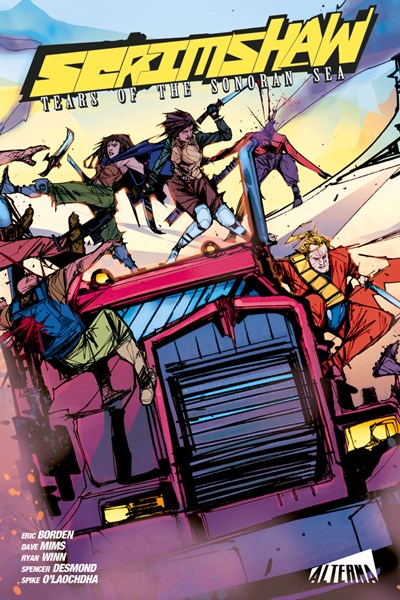 Scrimshaw: Tears of the Sonoran Sea
Eric Borden, Dave Mims (Illustrated by), Spike O'Laochdha
The crew of the Runaway Horse set sail for the West, undertaking a mission to repay their debt to the Tanto Corporation. In order to secretly make their way into the New Republic of Texas, the crew must enlist the help of Mariposa's sister, Salome, who sits at the head of the fearsome Playa Rojo Cartel. Salome agrees to help them cross a massive and treacherous desert, the Sonoran Sea.
But first the crew must aid the cartel on a daring raid to plunder a convoy of trucks. Meanwhile, Baron de Carvalho and King Billy doggedly pursue the group under the order of The Fox to capture the head of Captain Hans Tanaka. Their fate hangs in the balance when they must make a desperate decision: take their prize and square the debt or rescue Salome and take care of family.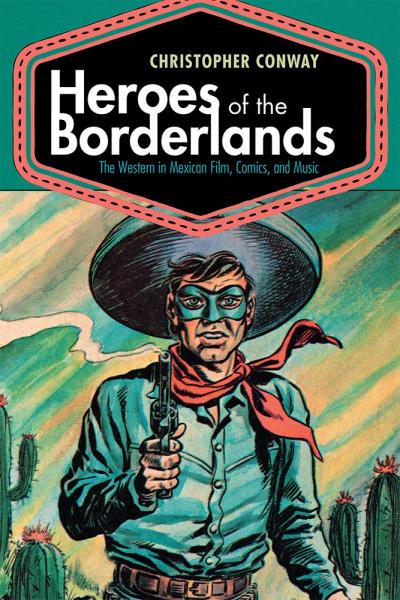 Heroes of the Borderlands: The Western in Mexican Film, Comics, and Music
Christopher Conway
Few genres were as popular and as enduring in twentieth-century Mexico as the Western. Christopher Conway's lavishly illustrated Heroes of the Borderlands tells the surprising story of the Mexican Western for the first time, exploring how Mexican authors and artists reimagined US film and comic book Westerns to address Mexican politics and culture. Broad in scope, accessible in style, and multidisciplinary in approach, this study examines a variety of Western films and comics, defines their political messaging, and shows how popular Mexican music reinforced their themes. Conway shows how the Mexican Western responds to historical and cultural topics like the trauma of the Conquest, mestizaje, misogyny, the Cult of Santa Muerte, and anti-Americanism. Full of memorable movie stills, posters, lobby cards, comic book covers, and period advertising, Heroes of the Borderlands redefines our understanding of Mexican popular culture by uncovering a vibrant genre that has been hiding in plain sight.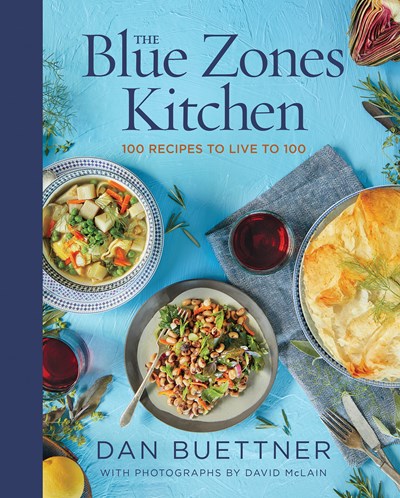 The Blue Zones Kitchen: 100 Recipes to Live to 100
Dan Buettner
Building on decades of research, longevity expert Dan Buettner has gathered 100 recipes inspired by the Blue Zones, home to the healthiest and happiest communities in the world. Each dish—for example, Sardinian Herbed Lentil Minestrone; Costa Rican Hearts of Palm Ceviche; Cornmeal Waffles from Loma Linda, California; and Okinawan Sweet Potatoes—uses ingredients and cooking methods proven to increase longevity, wellness, and mental health.
Complemented by mouthwatering photography, the recipes also include lifestyle tips (including the best times to eat dinner and proper portion sizes), all gleaned from countries as far away as Japan and as near as Blue Zones project cities in Texas. Innovative, easy to follow, and delicious, these healthy living recipes make the Blue Zones lifestyle even more attainable, thereby improving your health, extending your life, and filling your kitchen with happiness.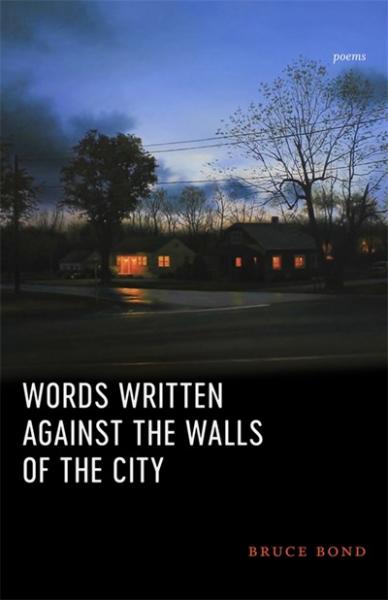 Words Written Against the Walls of the City: Poems
Bruce Bond
Bruce Bond's new collection, Words Written Against the Walls of the City, confronts problems of collectivity and individual freedom in ways that bring the historical into conjunction with the personal details of everyday lives. This luminous work approaches cities, real and symbolic, as both metaphors for and embodiments of the social self, inescapably embedded in a contemporary world and yet removed, summoned by the same technical connectivity that conspires to pull us further apart, one from another. In the end, Bond's assured verse reveals how a sense of some communal whole inspires its share of indebtedness and awe in an individual's efforts to navigate the environments that enfold us.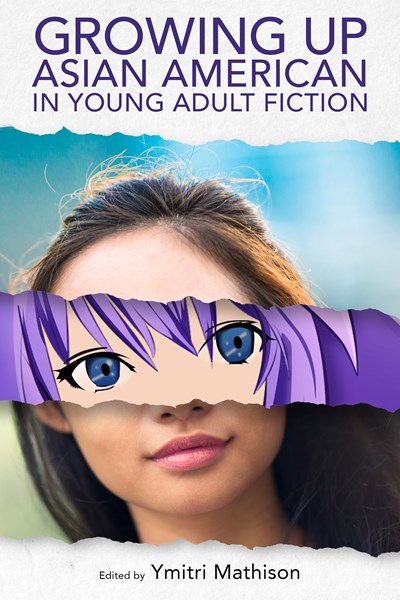 Growing Up Asian American in Young Adult Fiction
Ymitri Mathison (Edited by)
Essays exploring how Asian American adolescents form identity in YA fiction, with contributions by Hena Ahmad, Linda Pierce Allen, Mary J. Henderson Couzelis, Sarah Park Dahlen, Lan Dong, Tomo Hattori, Jennifer Ho, Ymitri Mathison, Leah Milne, Joy Takako Taylor, and Traise Yamamoto.
Often referred to as the model minority, Asian American children and adolescents feel pressured to perform academically and be disinterested in sports, with the exception of martial arts. Boys are often stereotyped as physically unattractive nerds and girls as petite and beautiful. Many Americans remain unaware of the diversity of ethnicities and races the term "Asian American" comprises, with Asian American adolescents proving to be more invisible than adults. As a result, Asian American adolescents are continually searching for their identity and own place in American society. For these kids, being or considered to be American becomes a challenge in itself as they assert their Asian and American identities; claim their own ethnic identity, be they immigrant or American-born; and negotiate their ethnic communities.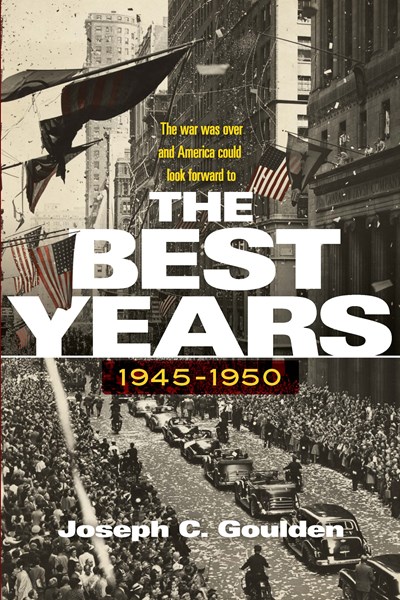 Joseph C. Goulden
For many Americans, the five-year period between the end of World War II and the start of the Korean War was a golden era, marked by a booming economy and a national mood of unity and optimism. For others, it represents a simmering mix of tensions, an era shadowed by troubled race relations and out-of-control anti-Communism. This unique and highly regarded book offers a nuanced and perceptive exploration of how Americans of the era thought and behaved that's based on then-current information rather than through the long-distance prism of history. 
Journalist Joseph C. Goulden quotes both prominent and obscure citizens, who describe their experiences of postwar America. His historical narrative is punctuated by several brief reminiscences of his own youth in Texas during these pivotal years, and he provides a new preface with additional insights garnered since the book's original 1976 publication. The result is an intricate and indelible record of a crucial period in American political and social history.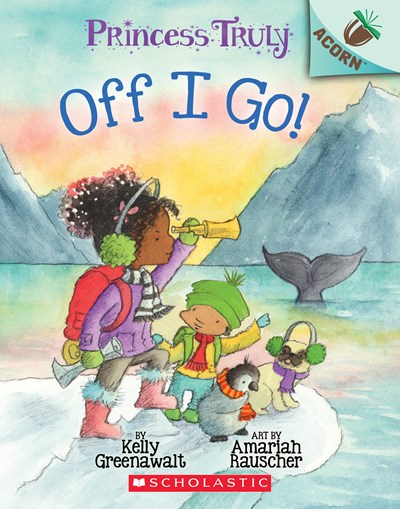 The Off I Go!: An Acorn Book (Princess Truly #2)
Kelly Greenawalt, Amariah Rauscher (Illustrated by)
Princess Truly is on a great adventure! With a twinkle from her magical, sparkling curls, she can go anywhere in the world. Whether exploring with her little brother, Ty, or her sidekick pug, Sir Noodles, she uses her bravery and curiosity to dream big. Travel with Truly to swim with penguins in the South Pole, explore the wonders of the rainforest, and discover the magic of the world all around you. These rhyming, funny, and empowering stories with full-color artwork and easy-to-read text throughout are perfect for new readers.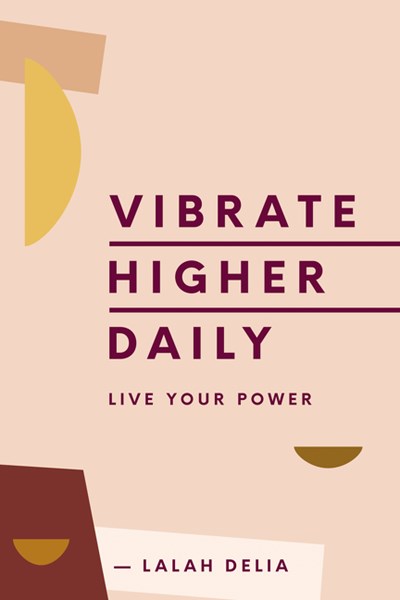 Vibrate Higher Daily: Live Your Power
Lalah Delia
Certified spiritual practitioner and founder of Vibrate Higher Daily, Lalah Delia, is leading young spiritual seekers looking to live with more intuition and confidence. In her powerful mantras and poems on Instagram, her weekly courses, and her online memberships, Delia offers a hopeful message of affirmation, teaching each of her followers the value of listening to their unique inner voice.
Too often we feel pulled down by circumstances or the negativity of others. We think we have no control over the things that are hurting us and holding us back from realizing our truest selves. But for Delia, we have more power within us than we know. She invites her readers to "step into their power" and embrace vibrational-based living, which is centered around being in tune with our agency, intuition, and intention.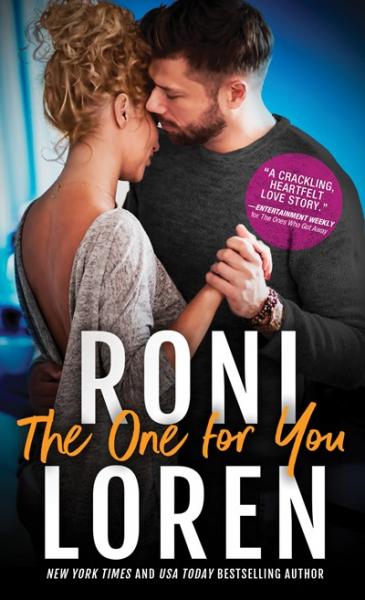 Roni Loren
After spending years trying to move on after what happened in Long Acre, Kincaid Breslin decides to put all of her energy into making her life full and interesting. She wasn't looking for a relationship, and she certainly wasn't looking for Ash. 
Ashton Isaacs has run as far away from his past as he could, trying to forget what happened on prom night—and that he was in love with Kincaid. But when he's forced to go back to his hometown, it's only a matter of time before he runs into her. Kincaid doesn't know about everything that happened the night of the shooting. She doesn't know what he did, and Ash knows that if she finds out, she'll never forgive him.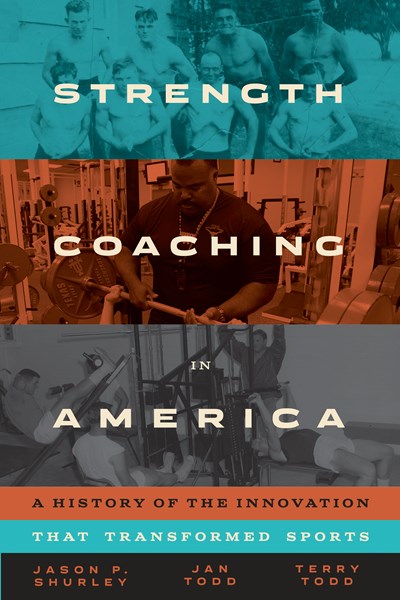 Strength Coaching in America: A History of the Innovation That Transformed Sports
Jason P. Shurley, Jan Todd, Terry Todd
It's hard to imagine, but as late as the 1950s, athletes could get kicked off a team if they were caught lifting weights. Coaches had long believed that strength training would slow down a player. Muscle was perceived as a bulky burden; training emphasized speed and strategy, not "brute" strength. Fast forward to today: the highest-paid strength and conditioning coaches can now earn $700,000 a year. Strength Coaching in America delivers the fascinating history behind this revolutionary shift.
College football represents a key turning point in this story, and the authors provide vivid details of strength training's impact on the gridiron, most significantly when University of Nebraska football coach Bob Devaney hired Boyd Epley as a strength coach in 1969. National championships for the Huskers soon followed, leading Epley to launch the game-changing National Strength Coaches Association. Dozens of other influences are explored with equal verve, from the iconic Milo Barbell Company to the wildly popular fitness magazines that challenged physicians' warnings against strenuous exercise. Charting the rise of a new athletic profession, Strength Coaching in America captures an important transformation in the culture of American sport.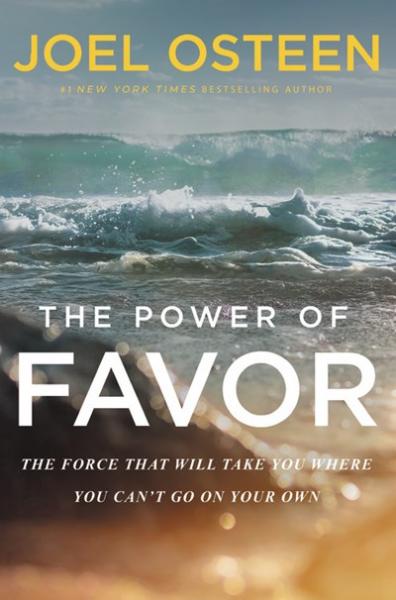 The Power of Favor: The Force That Will Take You Where You Can't Go on Your Own
Joel Osteen
God helps you accomplish what you couldn't manage on your own. With His blessings, you stand out in the crowd and get breaks that you didn't deserve. The psalmist said, "God's favor surrounds us like a shield." That means that everywhere you go, you have an advantage, a divine empowerment, and a key to open up the right doors. With Joel's encouragement, you'll see how God's goodness uplifts you every day. He wants you to reach new levels of fulfillment, new levels of increase, new levels of promotion, new levels of victory. You have been called out, set apart, and chosen to live a distinctively favored life.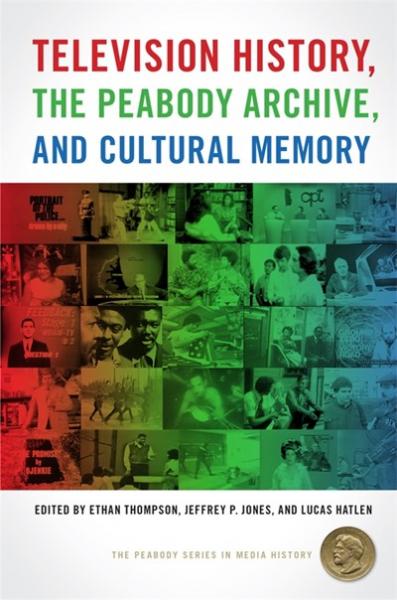 Television History, the Peabody Archive, and Cultural Memory
Ethan Thompson (Edited by), Jeffrey P. Jones (Edited by)
Television History, the Peabody Archive, and Cultural Memory is the first edited volume devoted to the Peabody Awards Collection, a unique repository of radio and TV programs submitted yearly since 1941 for consideration for the prestigious Peabody Awards. The essays in this volume explore the influence of the Peabody Awards Collection as an archive of the vital medium of TV, turning their attention to the wealth of programs considered for Peabody Awards that were not honored and thus have largely been forgotten and yet have the potential to reshape our understanding of American television history. 
Because the collection contains programming produced by stations across the nation, it is a distinctive repository of cultural memory; many of the programs found in it are not represented in the canon that dominates our understanding of American broadcast history. The contributions to this volume ask a range of important questions. What do we find if we look to the archive for what's been forgotten? How does our understanding of gender, class, or racial representations shift? What different strategies did producers use to connect with audiences and construct communities that may be lost?
Colleen Hoover
Morgan Grant and her sixteen-year-old daughter, Clara, would like nothing more than to be nothing alike. Morgan is determined to prevent her daughter from making the same mistakes she did. By getting pregnant and married way too young, Morgan put her own dreams on hold. Clara doesn't want to follow in her mother's footsteps. Her predictable mother doesn't have a spontaneous bone in her body.
With warring personalities and conflicting goals, Morgan and Clara find it increasingly difficult to coexist. The only person who can bring peace to the household is Chris—Morgan's husband, Clara's father, and the family anchor. But that peace is shattered when Chris is involved in a tragic and questionable accident. The heartbreaking and long-lasting consequences will reach far beyond just Morgan and Clara.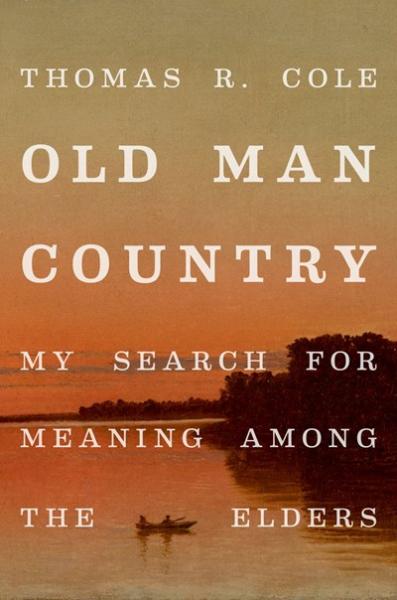 Old Man Country: My Search for Meaning Among the Elders
Thomas R. Cole
We aspire to live in a country where old men are celebrated as vital elders but not demeaned if they become ill and dependent. We aspire to maintain health as well as maintain dignity and fulfillment in frailty. Old Man Country helps readers see and imagine these possibilities for themselves. The book follows the journey of a writer in search of wisdom, as he encounters twelve distinguished American men over eighty, including Paul Volcker, the former head of the Federal Reserve, and Denton Cooley, the world's most famous heart surgeon.
In these and other intimate conversations, the book explores and honors the particular way that each man faces four challenges of living a good old age: Am I still a man? Do I still matter? What is the meaning of my life? Am I loved? Readers will come to see how each man—even the most famous—faces universal challenges. Personal stories about work, love, sexuality, and hope mingle with stories about illness, loss, and death. This book will strengthen each of us as we and our loved ones anticipate and navigate our way through the passages of old age.
Kelly Elliott
Longing to forget the pain of his wife's death, Brock Shaw has immersed himself in the one thing that lets him escape the guilt—bull riding. But life on the road means leaving his young son at home with his parents. They want him to give up his career and be a father to his child, but Brock needs the adrenaline to get through each day, or so he thinks.
Lincoln Pratt needs a fresh start. As a top interior designer in Atlanta, she has everything she could ever want, but she's always at her father's mercy. Something's missing, and Lincoln knows she'll only find it somewhere far away—like the rolling pastures of Hamilton, Montana, where she meets the irresistibly mysterious Brock.
***
BUT WAIT, THERE'S MORE!
There are so many Texas books publishing in December that we couldn't feature all of them. The following books also publish in December:
Arts & Crafts
The Ultimate Thread Guide: Everything You Need to Know to Choose the Perfect Thread for Every Project by Becky Goldsmith
Cookbooks
The Defined Dish: Whole30 Endorsed, Healthy and Wholesome Weeknight Recipes by Alex Snodgrass, Melissa Hartwig Urban (Foreword by)
The "I Love My Instant Pot®" Soups, Stews, and Chilis Recipe Book: From Chicken Noodle Soup to Lobster Bisque, 175 Easy and Delicious Recipes by Kelly Jaggers
Culture & Criticism
Untold Futures: Time and Literary Culture in Renaissance England by J. K. Barret
Israel as a Modern Architectural Experimental Lab, 1948-1978 by Inbal Ben-Asher Gitler (Edited by), Anat Geva (Edited by)
Nightmares in the Dream Sanctuary: War and the Animated Film by Donna Kornhaber
Philosophers and Their Poets: Reflections on the Poetic Turn in Philosophy since Kant by Charles Bambach (Edited by), Theodore George (Edited by)
Faith & Inspiration
Awful Beautiful Life: When God Shows Up in the Midst of Tragedy by Becky Powell, Katherine Reay
Gift Books & Novelties
Introflirted: 31 Love Notes for Introverts by Josh Ryan Higgins
History
Over There in the Air: The Fightin' Texas Aggies in World War I, 1917-1918 by John A. Adams
Putting Their Hands on Race: Irish Immigrant and Southern Black Domestic Workers by Danielle T. Phillips-Cunningham
Faithful Fighters: Identity and Power in the British Indian Army by Kate Imy
Victory on Earth or in Heaven: Mexico's Religionero Rebellion by Brian A. Stauffer
Gangs of the El Paso–Juárez Borderland: A History by Mike Tapia
The Invention of Race in the European Middle Ages by Geraldine Heng
Photography
Melania Trump: Elegance in the White House by L. D. Hicks
Romance
Forever My Duke: Unlikely Duchesses by Olivia Drake
Science & Medicine
Sick of Being Sick: The Woman's Holistic Guide to Conquering Chronic Illness by Brenda Walding, DPT, FDN-P, Dr. Véronique Desauln
Sports & Outdoors
Best Easy Day Hikes Houston by Matt Forster, Keith Stelter
Young Readers
Into the Pit (Five Nights at Freddy's: Fazbear Frights #1)  by Scott Cawthon, Elley Cooper
Super Arduino: Step-by-Step Instructions to Build Cool Gadgets by Kenneth Hawthorn
Look for our January preview on Sunday, January 5th!