Judy Alter has released an e-book version of "So Far from Paradise"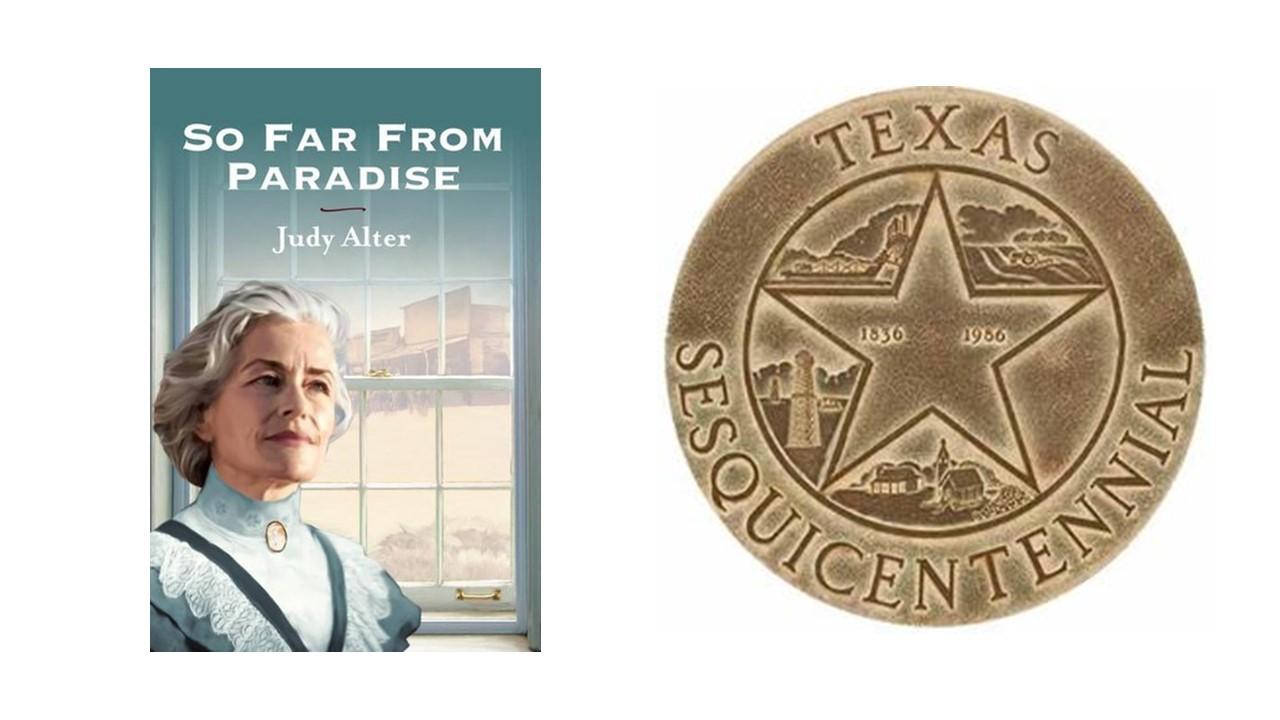 Sunday, September 29, 2019
"Alter's characters will pull you into the story and hold you there."
Texas novelist Judy Alter has released an e-book version of her 1986 novel, So Far from Paradise. The work was originally commissioned by the Fort Worth Star-Telegram and published serially to celebrate the Texas Sesquicentennial. Alter's digital edition gives new life to the story, some thirty-five years later.
Ranching is a man's story, but in So Far from Paradise, Cassie Belden tells her own strong and stirring story about the founding of a ranch on the open plains of Texas in the hard, dangerous years after the Civil War—the grueling work, the losses, the fear, and, finally, the move to Fort Worth, where the city shaped her family's life even as the cattle barons shaped the city of cowboys and culture. Above all, this is a story of the passion and undaunted courage of the women and men who made their homes on an unfriendly prairie.
Although not a native Texan, Judy Alter has lived in Fort Worth for over fifty years and built her career writing and publishing about Texas and the American West. She is best known for novels about women's experiences in the nineteenth-century West and, more recently, for mysteries set in contemporary Texas. For twenty years, she served as director of the Texas Christian University Press. She is a member of Women Writing the West and Sisters in Crime and is a past president of Western Writers of America. She has been inducted into the WWA Hall of Fame and the Texas Literary Hall of Fame and was honored with WWA's Owen Wister Award for Lifetime Achievement. More about Judy can be found at http://www.judyalter.com.
Writing about So Far from Paradise, Texas novelist Susan Wittig Albert said, "Alter's characters will pull you into the story and hold you there, and her attention to period detail will enrich your understanding of times and places that live now only in our memories of the past."
Fort Worth historian Carol Roark wrote, "This novel reads like a cozy, only it's a western, not a mystery."
Cover art by Sherry Wachter. So Far from Paradise is available from Kindle, Barnes & Noble, Kobo, Apple Books, Tolino, and several subscription services.