Let the simple Amish world come to life before your eyes through books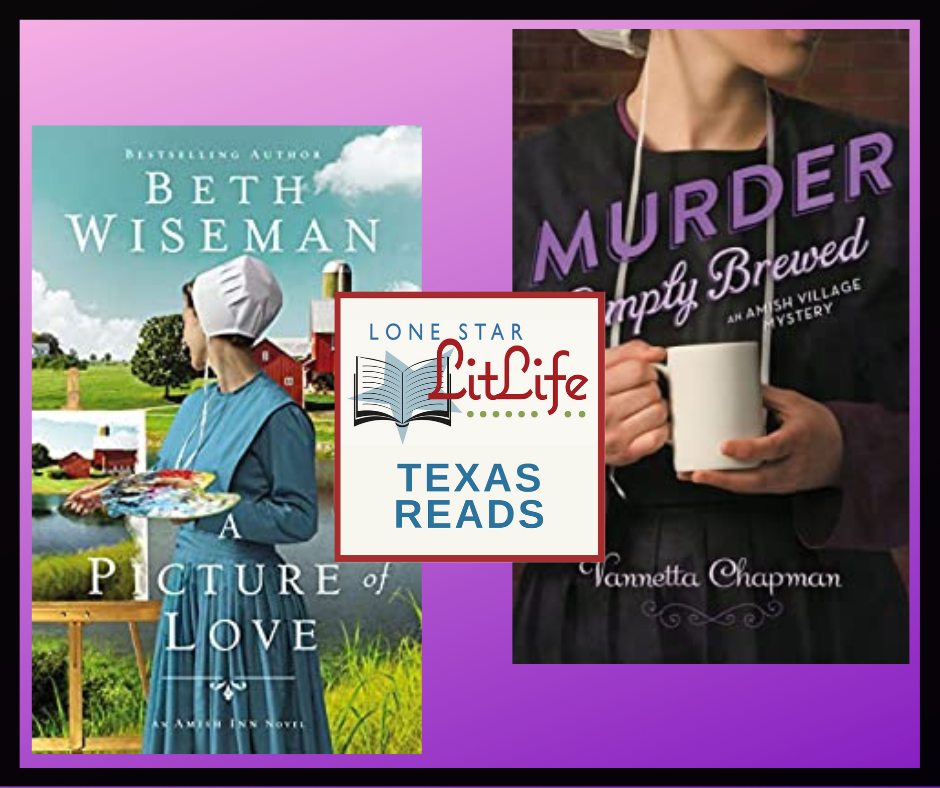 It's that time of the year again. Time to turn the thermostat down a few notches and go into hibernation. Texans are all too familiar with what summer means to us. . .it's melting hot!
With the temperatures rising to and above that ugly 100-degree mark and beyond, it's the perfect time to pick up a good book and escape from the sweltering heat for a while.
Did you know there are some amazing Texas authors who write Amish fiction? From mystery to contemporary and everything in between, these talented ladies know how to weave a great tale that will make you feel as if you are being transported to a simpler time. You don't even have to give up your technology! So, sit back, relax, and let the simple Amish world come to life before your eyes through these books, starting with
Murder Simply Brewed (Amish Village Mystery Series Book 1) by Vannetta Chapman
Two women from different walks of life must join together to solve a mystery in Middlebury's Amish Artisan Village.
Spring has arrived in Middlebury, Indiana, and Amber Wright is optimistic about the growing profit from her collection of Amish shops—until she receives a call that Ethan Gray is dead. Hurrying over to A Simple Blend, she finds a solitary hole in the front window and the store manager lying next to the espresso machine, dead from an apparent heart attack. All the money is still in his register.
When Amber hires a young Amish woman, Hannah Troyer, to take over the shop's duties, the two women become fast friends as well as amateur sleuths. The police believe Gray's death is a by-product of vandalism, but Amber and Hannah aren't convinced.
Clues that don't add up, a neighbor who is pulled into the midst of the investigation, a town with secrets to hide, and a blossoming romance—all will combine to push Amber and Hannah into unfamiliar roles in order to reveal answers to the mysteries around them.
Vannetta Chapman is a USA Today and Publishers Weekly Bestselling author of over thirty books. She has written for Abingdon Press and Harvest House Publishers, and she currently writes for HarperCollins Christian Publishing and Harlequin/Love Inspired. She's received numerous awards including the ACFW Carol Award for best mystery (Falling to Pieces), and she was a Christy Award finalist (Anna's Healing). Be sure to check out more of Vannetta's books on her website:
Looking for a sweet uplifting Amish romance? Then you don't want to miss
A Picture of Love (The Amish Inn Novels Book 1) by Beth Wiseman
After facing heartbreak in their previous relationships, both Naomi and Amos vowed never to love again. In this first installment of The Amish Inn series from bestselling novelist Beth Wiseman, true love takes root in the deepest of wounds.
Sweet Naomi Byler cooks meals for the guests at the Peony Inn, where Amish sisters and owners of the inn Esther and Lizzie love her like a granddaughter. She's as happy there as a young woman can be, considering that her fiancé, Thomas, has left her to court someone else. She knows she'll get over the love of her life in due time, but she is beginning to assume marriage will never be a part of her future.
Amos Lantz and his mother are guests at the inn, visiting town for a cousin's wedding. Attending a wedding is the last thing Amos wants to do since his own fiancée, Sarah, died tragically just a year ago.
Naomi and Amos understand each other's grief and quickly become friends when they discover their mutual love of painting. As the two begin to paint through their sadness together, Esther and Lizzie play matchmaker—a risky move with the potential to backfire. And when Thomas makes an unexpected return intending to win Naomi back, she realizes she no longer knows her own heart.
Beth Wiseman is the best-selling author of the Daughters of the Promise series, the Land of Canaan series, the Amish Secrets series, and the Amish Journeys series. Having sold over two million books, her novels have held spots on the Publishers Weekly Bestseller List, the Evangelical Christian Publishers Association Bestseller List and the Christian Book Association Bestseller List. She was the recipient of the prestigious Carol Award in 2011 and 2013. She is a three-time winner of the Inspirational Reader's Choice Award, and an INSPY Award winner. In 2013 she took home the coveted Holt Medallion. Her first book in the Land of Canaan series, Seek Me with All Your Heart, was selected as the 2011 Women of Faith Book of the Year. Beth and her husband are empty nesters enjoying country life in Texas. Learn more about Beth on her website.
All the best. . .