Where writers' passions take them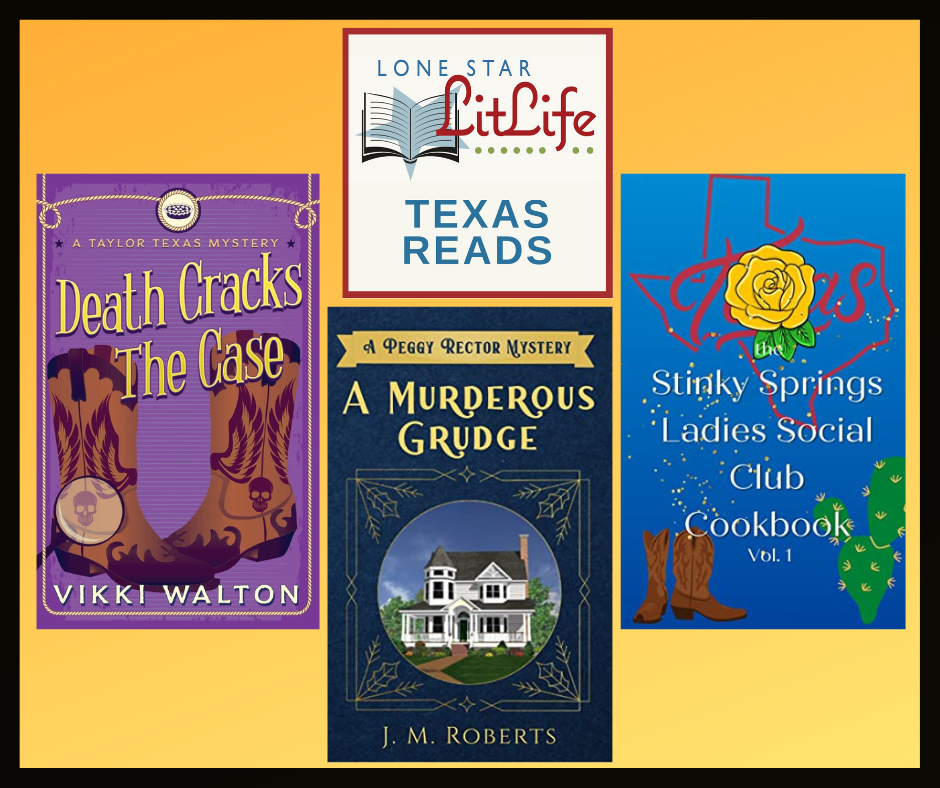 Saturday, November 12, 2022
Vikki Walton might well ask, "What spare time?" She is one busy lady—she writes mysteries, she enjoys traveling and is a house and pet sitter, she gives talks on writing and self-publishing, and she teaches entrepreneurship for adults.  
When Vikki left a career as a registered interior designer to write for periodicals, an assignment took her to Colorado Springs to interview publishers. She fell in love with the Colorado scenery and moved to the mountains. At first, she worked for nonprofits but soon found she wanted the freedom of working for herself as a consultant, dealing with nonprofits across the country.  
But this busy lady needed more than one thing to do. She began a speaking career, talking to adults about her several passions—creative writing, interior design, suburban homesteading, permaculture. House and pet sitting? That's when she has time to write those cozy mysteries she loves.   
Born in Chicago, Vikki spent a few years in France as a child and then moved with her parents to Wichita. But most of her adult life was lived in and around San Antonio. And that may be why she set one of her three mystery series in the Hill Country. In the Taylor Texas Mysteries, Christie Taylor, a pie baker, returns to her home in Comfort to help her dad fight developers. Over the course of five books, she makes that return permanent, deals with her dad's failing health, and finds herself the head of Horse Haven Rescue. Of course, there's murder and romance.
The fifth book in the series, Death Cracks a Case, just published in October, is billed as "a clean, cozy mystery featuring a pie-baking, horse-riding amateur woman sleuth." Christie has a new donor to her equine rescue program, but something is not right, and when the woman's husband is killed, Christie finds herself drawn into a web of deceit. She can't resist trying to get to the truth. Each book in the series comes with a pie recipe. 
While Vikki Walton is busy with her many interests, Jean M. Roberts has just written her first cozy mystery after publishing four diverse historical thrillers. Her historicals deal with seventeenth- and eighteenth-century New England, the American Revolution, the Texas Revolution, and the collapse of the Roman Empire. She is an ardent researcher who believes in digging into books and original sources, not what she calls the "cut-and-paste" research you find online. 
Self-described as a genealogy nut and a history fanatic, she began to blog as a way to tell her ancestors' stories to her father and other family members. It surprised her that thousands of viewers were interested. Today, she has two active blogs: "Family Connections," which deals with her New England ancestors, and "Indian Reservations, where history and myth collide," which deals with mythical Cherokee ancestors who have no relation to her. 
A native of Houston, where she still lives with her husband, Jean earned a BSN from the University of St. Thomas in Houston and served in the U. S. Air Force for eight years, where she "met a cute fighter pilot and became a military wife." She worked as a nursing administrator for several years before turning to a full-time writing career. Her first historical novel was published in 2018. 
Now four years and four books later, writing as J. M. Roberts, she has published what we hope is only her first cozy mystery, A Murderous Grudge: A Peggy Rector Mystery. Rector retires from a high-stress job and returns to the small Texas town
where she grew up, determined to become a romance novelist. She reconnects with old friends, including a former boyfriend, but then she uncovers old, long-hidden secrets and finds a body. As the primary suspect, she must find the killer to clear her name and keep from becoming the next victim.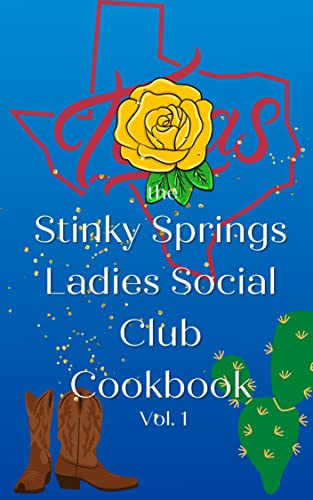 Many cozy novels include anywhere from one to several recipes to attract readers. J. M. Roberts has done them one better and published a slim companion cookbook, The Stinky Springs Social Club Ladies Cookbook, a random collection of recipes most of which are found in the Peggy Rector mystery. Roberts tells us up front she is not a trained chef, and she makes no guarantees for the recipes, but they are what her family has enjoyed. Mostly the recipes reflect Texas cooking, from breakfast tacos and queso to King Ranch chicken and tamale pie and the sweetness of tres leches cake or Texas tornado cake. 
With her wide-ranging interests, there's no telling where this author will take readers next. But it does sound like there will be another Peggy Rector mystery. 
Judy Alter, former director of TCU Press, is the prolific author of books, both historical and mysterious, mostly about Texas women. Her most recent mystery novel, Irene in Danger, was published in November, 2021.