A video interview with author Fernando Flores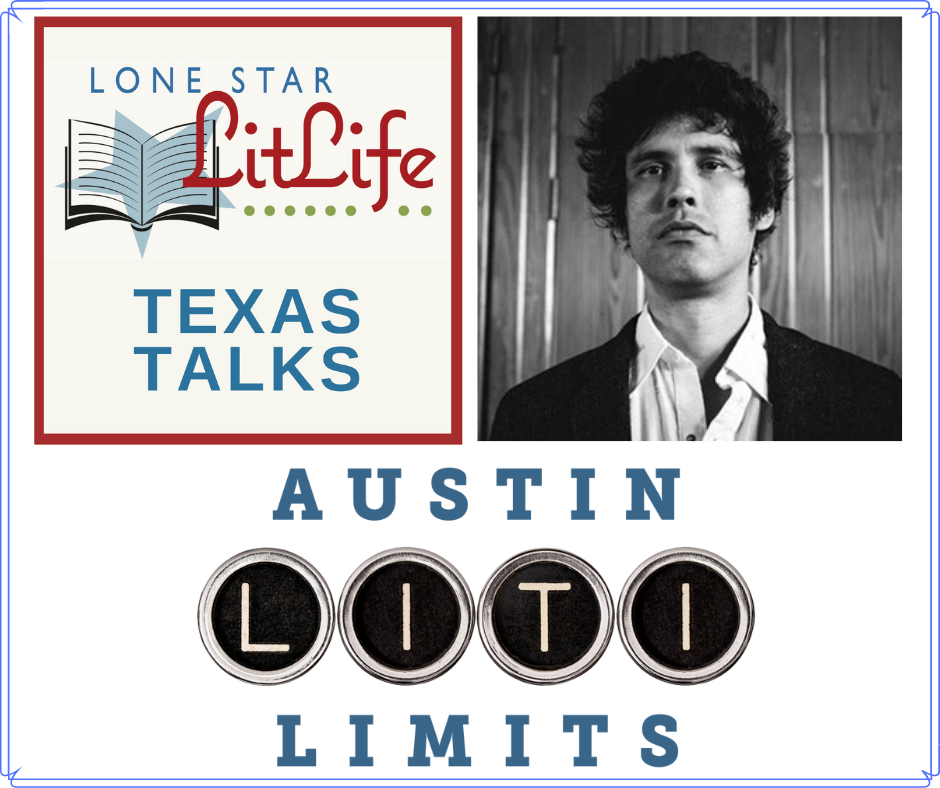 Saturday, September 10, 2022
Writers talking to writers about writing. That is what Austin Liti Limits is all about. We are shining the spotlight on writers living in or visiting Austin, Texas, filming readings and interviews with bestsellers, award-winners, up-and-comers, and indies.
Austin Liti Limits is hosted by award-winning writers Larry Brill and Scott Semegran.
Because of the COVID-19 pandemic, this episode was filmed virtually via Zoom. 
=====
Fernando Flores Interview from Larry Brill on Vimeo.
Fernando A. Flores was born in Reynosa, Tamaulipas, Mexico, and grew up in South Texas. He is the author of the collection Death to the Bullshit Artists of South Texas, the novel Tears of the Trufflepig (long-listed for the Center for Fiction First Novel Prize and named a best book of 2019 by Tor.com), and Valleyesque. His fiction has appeared in the Los Angeles Review of Books Quarterly, American Short Fiction, Ploughshares, Frieze, Porter House Review, and elsewhere. He lives in Austin, Texas.