on Wine Women and Writing hosted by Pamela Fagans Hutchins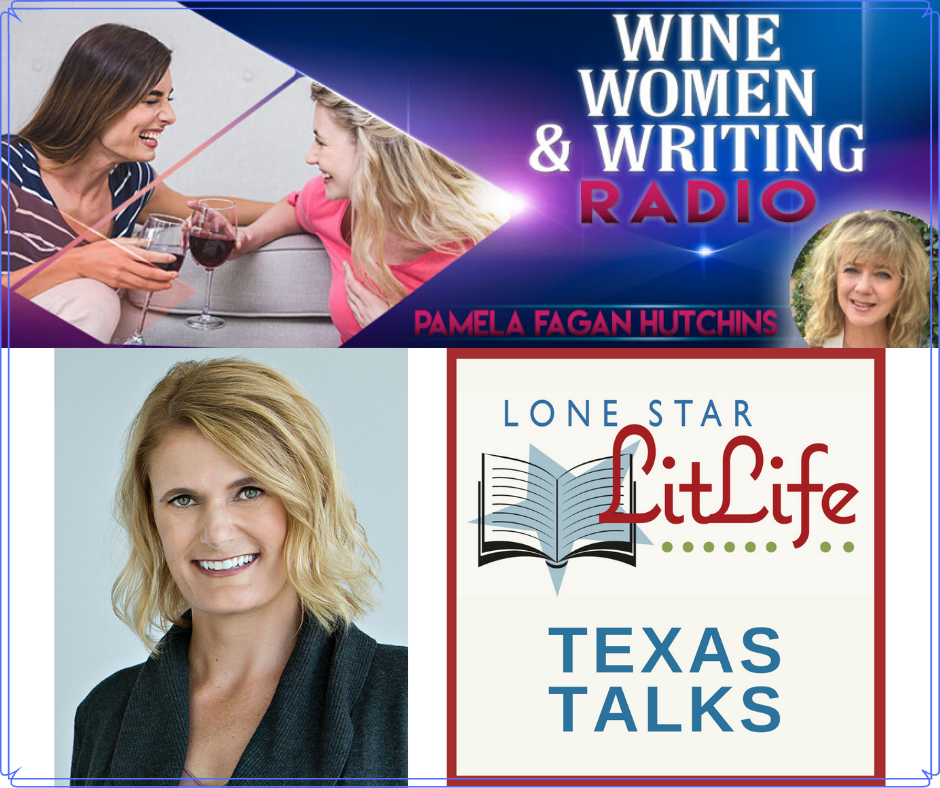 The Wine Women and Writing radio show (sometimes called Mescal Men and Mystery, when necessary) is where Texas author Pamela Fagan Hutchins talks with other writers about stories with complex, authentic females at their cores as well as the issues women face in real life and how these translate into great reads. She does it with humor, irreverence, the occasional dive into oversharing, and–gasp–profanity and vast quantities of wine, coffee, or whatever gets us through another day. 
New York Times bestseller, two-time RITA winner, and author of sizzling romantic action/mystery/suspense Laura Griffin on Wine Women & Writing Radio with Pamela Fagan Hutchins, talking about TOTAL CONTROL and a few of her kick-ass female protagonist books, the Houston Hurricane Harvey experience and its impact on HER DEADLY SECRETS, and more. Learn more about Laura on her website: http://lauragriffin.com
Wine Women and Writing is a copyrighted and solely owned production of Authors on the Air Global Radio Network.
Pamela Fagan Hutchins is a wannabe barrel racer afraid of going fast, a lover of ribeye, a fangirl podcaster of author interviews, and author of the USA Today-bestselling and Silver Falchion Best Mystery-winning What Doesn't Kill You series, including LIVE WIRE, SAVING GRACE, and many others.