Fabled Bookshop & Café is open for business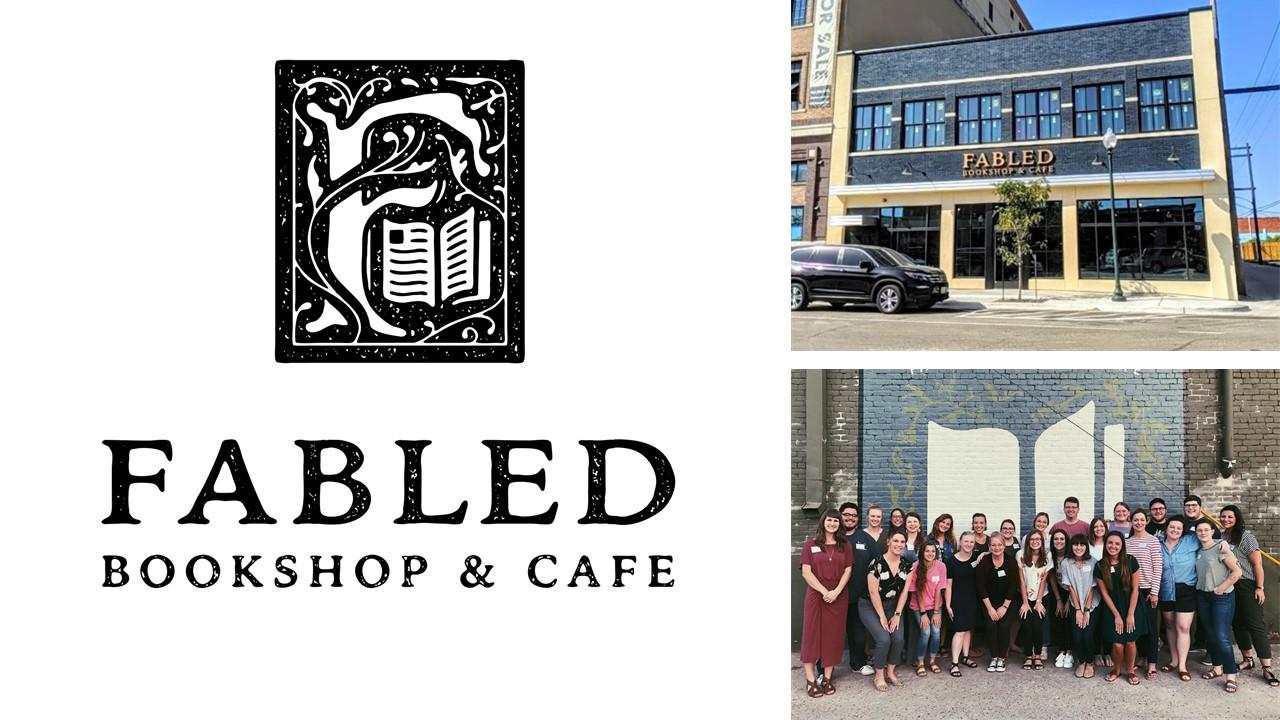 Sunday, September 1, 2019
Batson's goal is to develop an amazing menu to complement Fabled's book selection and create what she deems "the literary linger."
Waco natives Alison Frenzel and Kimberly Batson announced their plans for opening an independent bookstore in downtown Waco nearly two years ago. The 6,500-square-foot store at 215 S. Fourth Street finally became a dream come true when Fabled Bookshop & Café opened for business last week. Fabled employs about thirty people.
According to the Waco Tribune-Herald, Frenzel said that Waco is full of readers, according to her research and that borrowed from others, and she and Batson will stock their store with titles that locals will find appealing. What they may lack in volume, they hope to make up for with merchandise targeting an audience. "We're starting with thirteen thousand [titles], have room for at least twenty thousand, and probably will add two thousand more in the near term," Frenzel told the newspaper's Mike Copeland. "We've examined book lists on school websites, sent emails to our Fabled Fellows, local reading enthusiasts who follow us on Facebook, and we factored in our own reading joys. We have tried to include a discoverability factor."
There are furnished nooks and crannies for reading, sideline merchandise for sale, and a five-foot-tall wooden owl in a top hat. The children's section boasts costumes, games, miniature chairs, and a secret entrance, à la C.S. Lewis's The Lion, The Witch, and the Wardrobe.
Frenzel is a freelance marketing consultant and photographer. The store's website says that her love of storytelling and reading fuels much of her creative work, and when her children were born, the importance and enjoyment of books became all the more essential to her.
Batson is the co-owner of Common Grounds and Heritage Creamery. Her bio on the store's website says that, before diving into the coffee and ice cream world, she was a tour guide in Europe, where she loved to duck into a bookshop whenever the opportunity arose. Batson's goal is to develop an amazing menu to complement Fabled's book selection and create what she deems "the literary linger."
The stores regular hours are 9 a.m. to 9 p.m., Monday through Thursday; 9 a.m. to 11 p.m. on Friday and Saturday; and 12 to 9 p.m. on Sunday.